Could this replace cable?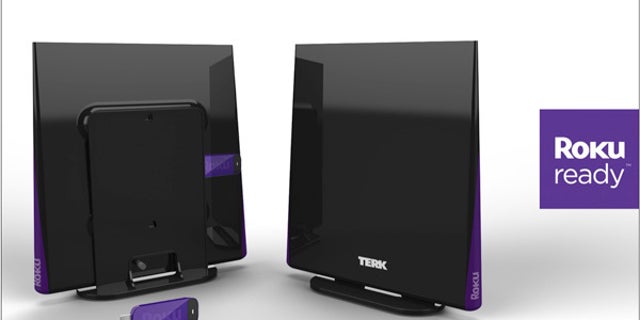 It's no secret that some budget-conscious families are canceling their cable subscriptions, which often cost more than $100 a month. But that doesn't mean they have to go without TV.
With an antenna, people can get over-the-air channels; and with a media streaming device, they can get some movies and TV episodes. This antenna and media player solution is about to get a lot easier, though it may not be less expensive.
VOXX is working with Roku to make a single device that provides both content sources. It will release the digital antenna with Roku streaming in time for the holidays next winter. The Roku Streaming Stick, a small USB device that plugs into an HDTV port for access to Netflix, Hulu Plus, Pandora Radio and others, will be stuck onto the back of flat tabletop antennas made by RCA and TERK.
The price of this two-in-one solution has not been released. Alone, the Roku Streaming Stick costs $100 and can be used only with "Roku-ready HDTVs." (For now, that means a handful of TVs from Hitachi and Insignia (Best Buy's own brand), as well as a palm-sized projector from 3M.)
It's unlikely that the cost of the two-in-one device would be less than today's solutions. For instance, the unobstrusive Mohu Leaf antenna ($40) plus a Roku HD ($60) can work with any HDTV, old or new.