Cool App of the Day: GarageBand Goes Mobile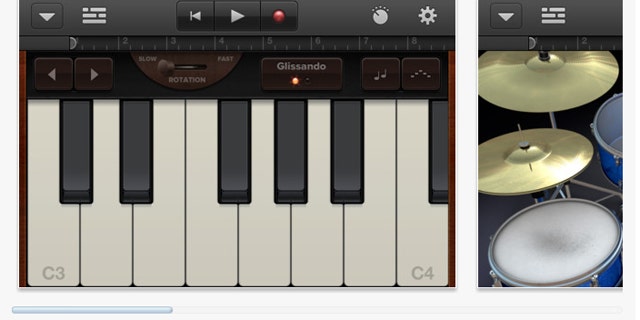 GarageBand is Apple's simple-but-powerful music creation tool. Previously, it was available only to Mac and iPad users. Now, though, it is ready for its small screen debut on the iPhone and iPod touch.
It has the familiar simple interface for adding and arranging instruments and audio tracks. You get great controls, such as virtual piano, drums and more. You'll be making musical masterpieces in no time.
The app costs $5 from the iTunes Store.
Smart phones and tablets have only been around for a few years, but it seems like everyone has a favorite app that's so great they can't imagine life before it! Tell us with a video or a photo what app is your favorite and why.