Convicted Russian hacker cashes in on fame with new book, Putin souvenirs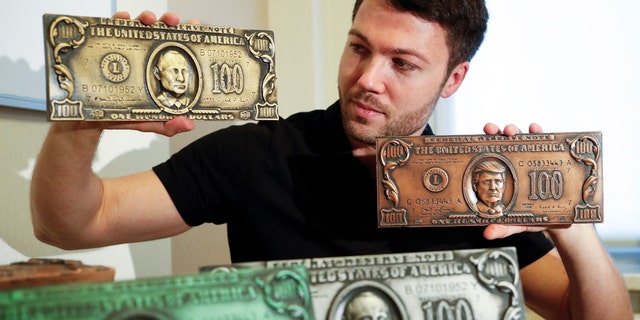 A convicted Belarussian cybercriminal who was part of the biggest data theft in U.S. history said it's much easier to hack into government computers than it is to break into big banks and credit card company servers.
Sergey Pavlovich, 34, also boasted that Russia had some of the best hackers in the world.
Still, he doesn't think the Russia leadership was behind the hacking of the Democratic National Committee that some believe tilted the presidential election results in President Donald Trump's favor. He said while some hacks came from Russian servers, they were probably "patriotic" hackers who wanted Trump in the White House – but they were not doing work for the government.
RUSSIAN HACKERS ARRESTED ON VACATION IN US-LED OPERATION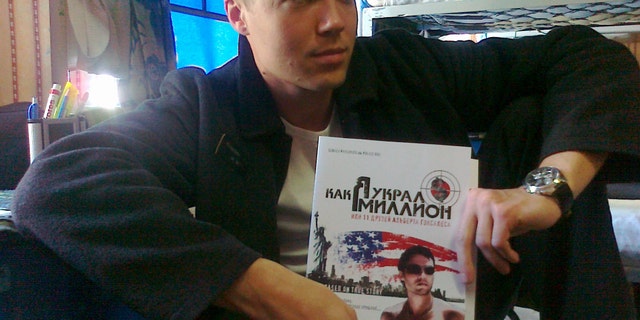 "If the Kremlin had been behind the hacks, it would have been made clear by now," Pavlovich said.
Pavlovich isn't making excuses for his own actions. He spent 10 years in prison for his role in one of the largest and most complex identity fraud cases in U.S. history. During his stint in prison, he wrote, "How to Steal a Million," a memoir of his time as a criminal and then prisoner.
"I'm not naïve and don't believe that a dangerous cybercriminal like me, with three serious felony convictions on my record, guilty all around, will simply get a pardon. And I am not a hypocrite to write here that I deserve it," he wrote in the book's forward.
VLADIMIR PUTIN FIGHTS ELECTION-TAMPERING ACCUSATIONS WITH HIS OWN SHOTS AT US
The book also serves as a warning of sorts to others on how to protect themselves from fraud, and to avoid his mistakes and wrong choices. He wrote the book in Russian, and is currently honing the English translation. He claims writing it was cathartic, an attempt to put his past behind him.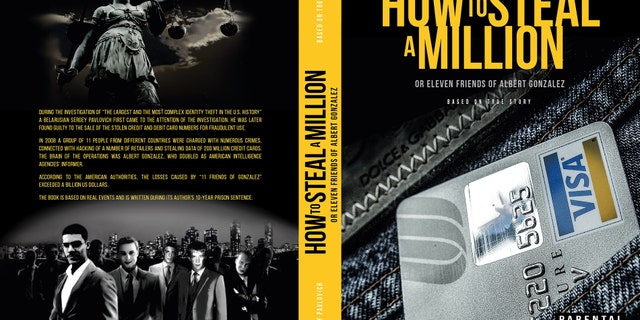 His ring of 11 hackers from around the world, led by Miami native and criminal mastermind Albert Gonzalez, committed theft to the tune of $1 billion.
He claims he never thought of it as criminality. "It's a game," he said
The former journalism student, who claims he didn't have enough rubles to take someone out to the movies, made a million dollars over a 10-year period by stealing and selling stolen credit card numbers, and then drawing cash on cards. Money was then laundered and squandered. Pavlovich says he blew it all on exotic vacations, fast cars and women.
FORMER NSA OFFICIAL: DEMS' RUSSIA HACKING STORY LIKELY BOGUS
Now, even though he doesn't credit Russian President Vladimir Putin for Trump's victory, he is cashing in on the buzz and the hype. He is now producing souvenir dollar bills with Putin's face on them. They are actually metallic bricks – a bit of shelf candy. Some double as piggy banks. He is looking to do a little crowd-funding for his venture.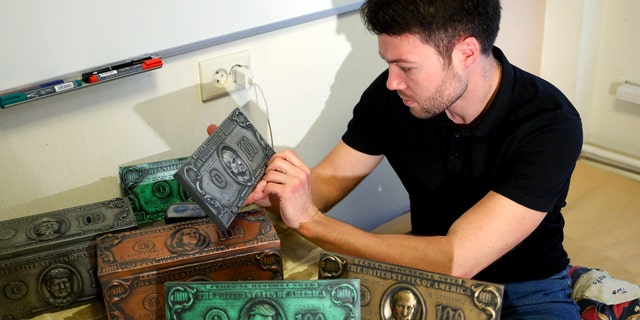 Pavlovich wants to emerge from all his remorse and penitence as a legitimate businessman, and his "Lucky Bucks" are one of his first steps. His new attitude, he says in careful, heavily accented English, is "win-win."
Pavlovivh said he thought a lot about karma in jail, and said he doesn't consider his time in prison to have been a loss.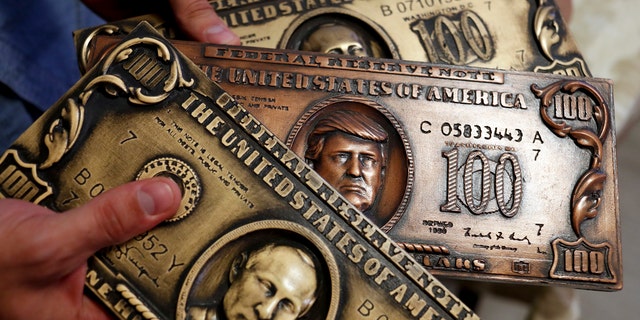 FOR THE LATEST TECH FEATURES FOLLOW FOX NEWS SCITECH ON FACEBOOK
It "made me understand that you should aim to have honest businesses that benefit all," he said.
Police Dog, his former online alias, claims to have read 300 business books while in jail. He hopes his next book will be in that genre, once he has something to tell.
But there won't be a U.S. book tour. Pavlovich is still wanted by the feds. The years he served in his native land, he claims, don't count.