China's Latest Mystery: Was Hu Jintao Blogging?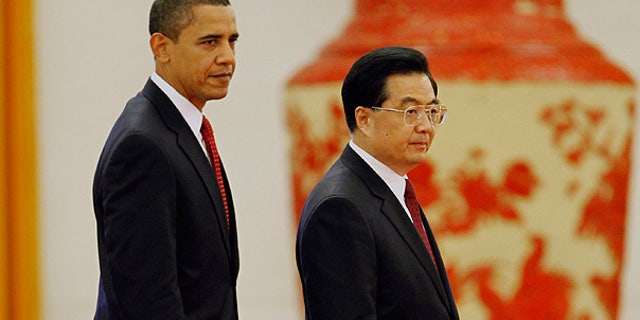 NEWYou can now listen to Fox News articles!
China's President startled the Internet at the weekend by opening a micro-blog – the Chinese equivalent of Twitter.
Fascinated netizens began signing up at the rate of more than ten people a minute. But a day later the account of Hu Jintao disappeared. A brief pro-forma note this morning on the empty site, hosted by the Communist Party mouthpiece People's Daily Online, said simply, "This item cannot be found, the author may have erased it."
That fails to explain the mystery of the president's missing micro-blog.
Did the famously cautious leader of 1.3 billion people decide he wasn't ready for such open interaction? Has he joined the ranks of those censored by the Great Firewall of China? Was it a case of identity theft? Had the People's Daily failed to carry out the proper checks? Or was it a simple computer error?
A newspaper report on the sudden disappearance offered two official explanations. One was that the site simply crashed under the onslaught of 1,000 people an hour signing up to follow President Hu's micro-blog.
The second was that a recent upgrade created an automatic micro-blog for anyone who had registered their identity in the People's Daily chatroom -- as the president did for an online conversation with the public on June 20, 2008.
A notice on the Web site said all "Strong Country VIP" accounts were temporarily suspended to allow confirmation of the identities.
Whatever the case, the outcome is a severe embarrassment for People's Daily Online. Today, would-be micro-bloggers were unable to register new accounts, at least for the moment, despite the notice that said users were still welcome despite the apparent overload the day before.
Registered followers of President Hu will be disappointed. He had yet to post a single blog before the site disappeared.
For more on this story, see the full story at the Times of London.