China warns iPhone sales could be hurt if Trump begins trade war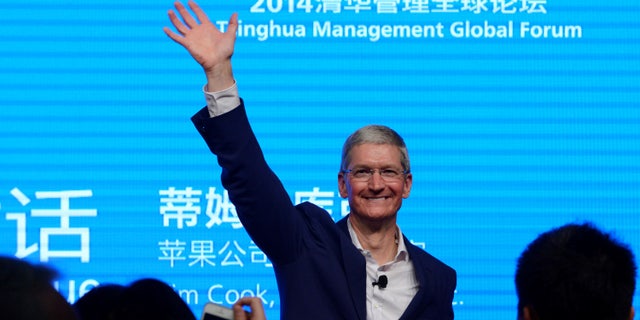 NEWYou can now listen to Fox News articles!
Sales of iPhones in China could be impacted if President-elect Donald Trump initiates a trade war with China, a Chinese state-run publication is warning.
The publication, the Global Times, also warned that the country could start buying Airbus aircraft instead of Boeing, and that in addition to iPhone sales, American car sales in China will "suffer a setback." It added that "U.S. soybean and maize imports will be halted."
Donald Trump has said that he will declare China a "currency manipulator," and Judy Shelton, an economic advisor to Trump, said on Friday to Bloomberg that she thought he'd follow through on the issue. "I think that he's someone who is going to carry through on what he has said— he's always very straightforward and honest, and I expect him to be consistent," she said.
IS THE IPHONE 7 PLUS BETTER THAN PAST GENERATIONS?
The Global Times also cautioned: "If he does list China as a currency manipulator and slap steep tariffs on Chinese imports, China will take countermeasures."
It added that such a move would make the US-Sino trade relationship "more tense" and that in response to a trade tariff of 45 percent on Chinese imports in the U.S., China would take a "tit-for-tat approach" that could affect iPhone sales in that country.
According to Apple's latest financial results, Greater China is the company's third-largest market, measured by revenue, although sales there have fallen around 30 percent year-over-year in the past two quarters.