China strengthens control of online news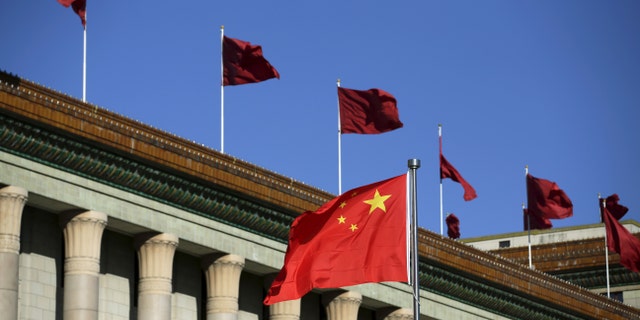 Online news outlets in China will require a government license to publish news on the web and social media, the country's internet regulator has announced.
The rules announced Tuesday will also block foreign or private companies from investing in online news services or directly disseminating news.
NO CENSORSHIP IN CHINESE INTERNET, SAYS CHINA'S TOP CENSOR
Chinese news outlets will have to undergo a security review before working with foreign companies, according to a statement from the Cyberspace Administration of China, the agency charged with enforcing the rules, which take effect June 1.
The move follows a crackdown on dissent under Communist Party leader Xi Jinping that has led to tighter controls on what can be published online.
FOR THE LATEST TECH FEATURES FOLLOW FOX NEWS TECH ON FACEBOOK
The so-called "Great Firewall of China" prevents China's citizens from gaining full access to the Internet, with popular sites and social media such as Google and Twitter blocked. The U.S. government has even cited China's internet filters as a barrier to trade.
China also announced censorship of live video streaming last year.
The Associated Press contributed to this article.