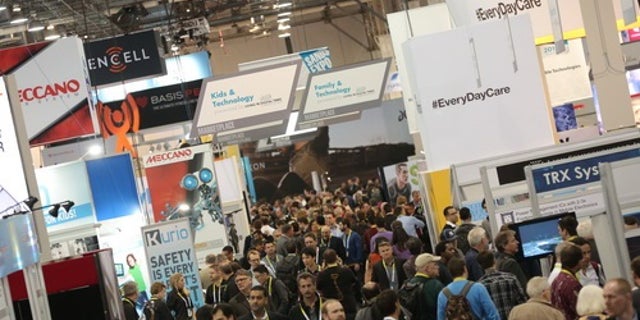 The eyes of the tech world will be firmly fixed on Las Vegas next month when the Consumer Electronics Show (CES) kicks off on Jan.6.
Gary Shapiro, CEO of the Consumer Technology Association, which hosts CES, says that home technology and the ability to watch content on different devices will be big themes at the show.
"There will be a lot of focus on how you get the content from one device to another and how you control your home," he told FoxNews.com during a phone interview.
Related: Garmin, Apple Watch lead fitness tracker, smartwatch holiday gift list
Rather than citing specific products, Shapiro said that he is excited to see examples of how tech tackles real-world problems at the four-day event.
"There's so much going on in solving big problems – sensors are changing the world in a number of ways," he explained. "There's a tremendous focus that we're seeing from healthcare providers on how health can be affected and improved by people using devices."
Shapiro cited, in particular, how data from wearable and mobile devices can be aggregated and analyzed for health benefits. Companies such as Apple, for example, have touted the ability to harness wearable devices like the Apple Watch for health and fitness monitoring.
Related: 12-inch Retina MacBook Review
In addition to health, a number of other industries will also be in the spotlight at CES. "We're heading to driverless cars, we're heading to wireless health, we're heading to robots that will make our life easier," said Shapiro.
Keynote speakers at CES include General Motors CEO Mary Barra, Secretary of Transportation Anthony Foxx, Netflix CEO Reed Hastings, IBM CEO Ginni Rometty and Johnson & Johnson Global CMO Alison Lewis.
BlackBerry CEO John Chen will also use CES to brief media on how the smartphone maker is enabling secure communication across the Internet of Things. One of the major technology trends of recent years, the Internet of Things aims to link a bewildering array of products, from cars and containers to devices in the home.
Related: Are regulations weakening the power of medical tech on the iPhone, Apple Watch?
Shapiro told FoxNews.com that CES 2016 will set a new record in terms of its footprint, taking up over 2.4 million square feet across a number of Las Vegas venues, compared to 2.25 million square feet last year.
More than 3,600 companies are expected to take part in the event – around 3,600 firms attended CES 2015. Some 500 startups will be in the show's Eureka Park exhibit area, according to Shapiro, up from 375 last year.
The conference organizers' goal is to keep attendee numbers for CES 2016 between 150,000 and 170,000, compared to 176,000 last year. "We want it to be a good experience for everyone who comes," explained Shapiro, noting the logistical challenges involved in such a massive event. "We don't want people waiting an hour for a cab – it's for the comfort of our guests."
Follow James Rogers on Twitter @jamesjrogers