#BrusselsLockdown request for social media blackout prompts flood of cat pictures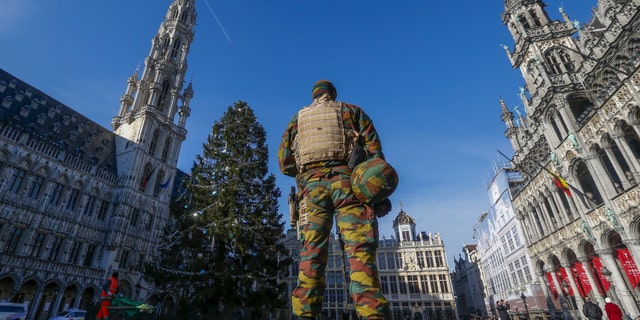 NEWYou can now listen to Fox News articles!
A request from law enforcement not to tweet about the Brussels lockdown Sunday prompted an incredible response as Belgians used the hastag #BrusselsLockdown to tweet cat pictures.
The Belgian Federal Police tweeted the request for a social media blackout around their ongoing investigation into the recent Paris terror attacks.
What followed was a remarkable display of both solidarity and humor as a slew of cat pictures were tweeted with the hashtag #BrusselsLockdown.

Social media expert and President of JRM Comms Jason Mollica told FoxNews.com that the cat meme is serving as a useful tool in a difficult time. "In Brussels, they are saying 'as serious as this is, we have to keep our humor'," he told FoxNews.com. "In the wake of the Paris attacks and other terrorist attacks around the world, we see people going to social media for support."
Belgian authorities announced Monday five more people have been detained in anti-terror raids -- raising the total to 21 -- as Brussels entered its third day of a government-ordered lockdown.
However, fugitive Salah Abdeslam, suspected of helping to carry out the Paris attacks, was not among those apprehended.
Related: Parisians harness #PorteOuverte hashtag to help people affected by terror attacks
Social media has played a significant role in the response to the horrific terror attacks in Paris earlier this month. Parisians, for example, used the hashtag #PorteOuverte or "Open
Door," to offer support and shelter to people affected by the attacks. The hashtag #JeSuisParis or "I am Paris" was also widely used to express solidarity with Parisians.
"In the wake of the Paris attacks, social media showed how quickly the world came together to support People in Paris and those affected by the attacks," said Mollica. "In this day and age we're seeing a lot of people go to social media as an opportunity to share and to grieve."
Hackers from the activist group Anonymous also declared "war" on Islamic State following the attacks, and claim to have disrupted more than 11,000 alleged ISIS-related Twitter accounts as part of their #OpParis strategy.
Anonymous has also vowed to spam ISIS hashtags using 'rickrolls' that link to a video of Rick Astley performing his hit song 'Never gonna give you up."
Follow James Rogers on Twitter @jamesjrogers