Booming Market (Already!) for iPad Accessories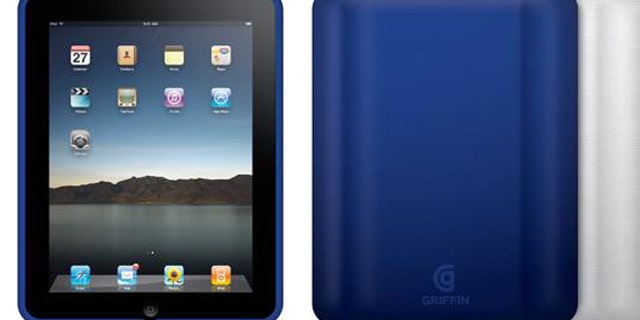 NEWYou can now listen to Fox News articles!
A month before Apple's iPad tablet computer is due to ship, accessory makers are already lining up cases, batteries and other products in the hopes of profiting off the device, The Wall Street Journal reported Friday.
Since Apple chief executive Steve Jobs unveiled the iPad last month, hardware makers such as Griffin Technology, Gelaskins, Sanho and SDI Technologies hurried to design chargers, sticker covers and other accoutrements.
"There are some things we've identified as no-brainers," said Mark Rowan, president of case maker Griffin in Nashville, Tenn., which began drawing up designs for iPad cases and contacting manufacturers within hours of the iPad announcement. "We know people are going to want to protect the device."
The moves show how an entire ecosystem of new hardware was ready to spring up around new Apple products. While Apple in recent years spawned cottage industries of new software businesses -- particularly around its iTunes App Store -- the accessory business around its gadgets also thrived and driven the growth of many third-party manufacturers.
According to Piper Jaffray & Co. estimates, iPod and iPhone accessory sales, including cases, headphones and chargers, totaled about $3.7 billion world-wide in 2009.
Accessory makers hope the iPad would help that market grow further. The device, in models priced between $499 and $829, has a 9.7-inch screen, no keyboard, and a wireless Internet hookup. It is geared for navigating the web, reading electronic books and running applications that are created by others.
Not all accessory makers are rushing out iPad-related devices. Some companies that make more expensive products are taking a wait-and-see approach.
Blue Microphones, an Aurora, Ill. company that makes a $79 recording device for the iPod, said it was holding off for now. "If you're making it for a product, you want to make sure there's a market," said Jonathan von Rentzell, a sales representative for Blue Microphones at the MacWorld trade conference earlier this month.
Read more at the Wall Street Journal.