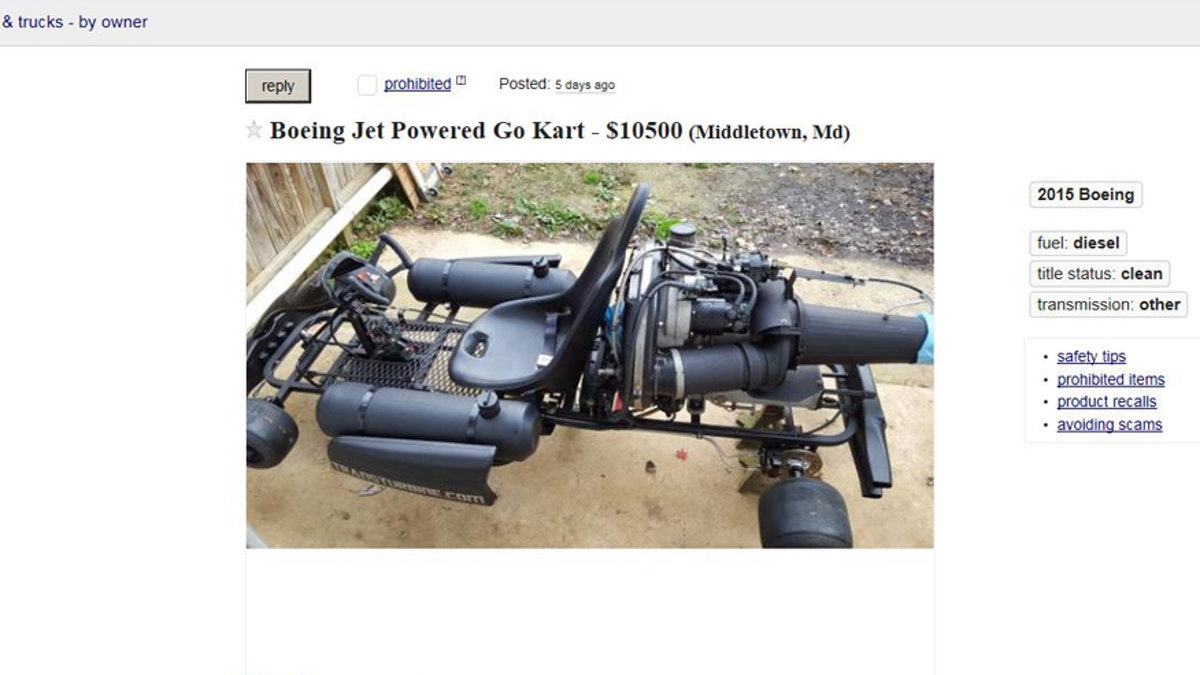 Want to take your go-karting to the next level, and then some? A seller on Craigslist is touting a Boeing jet-powered go- kart.
Related: Stunning video shows 'jetmen' flying in formation with Emirates A380
Priced at $10,500, the go-kart is powered by a Boeing 502-12 Gas Turbine engine in custom turbojet configuration, according to the post. "This land-jet produces over 300 pounds of thrust which will easily propel you to infinity and beyond," it added, noting that it was built by Seth Kettleman at TransTurbine.
This is not the first time that a spectacularly souped-up go-kart has graced the Internet. A YouTube video uploaded by TransTurbine in 2012 also shows off a Boeing jet-powered Go Kart.