Black Friday Apple deals focus on iPad Air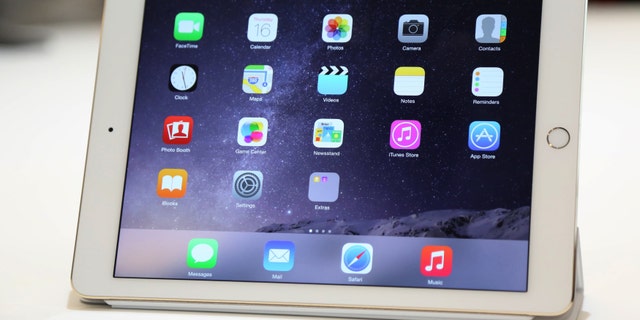 Some of the most enticing Apple Black Friday deals will come on Apple's newest iPad Air.
Big box retailer Best Buy will offer $100 off "on all iPad Air 2" models on Black Friday, the day after Thanksgiving.
That will bring the $499 Wi-Fi model (16GB) down to $399 and the high-end $699 (128GB) Wi-Fi offering to $599, for example.
The newest Air, released in October, is thinner, faster, and lighter than the first-generation Air and includes, for the first time on an Apple tablet, a Touch ID, like its iPhone 5S and iPhone 6 cousins.
Best Buy has also slated the iPad Mini 3, released in October along with the Air 2, for price cuts. That diminutive 7.9-inch tablet – with Touch ID – will see a $75 discount on all models. That cuts the entry-level iPad Mini 3 to $325 from $399, for instance.
But the iPad Mini 3 is a bit of an enigma in the scheme of Apple product updates. Little has changed from the previous generation Mini, with the exception of the addition of the Touch ID button and the Gold color option.
Meanwhile, Target will be getting in on the Apple-related discount act. Its deal comes in the form of a $140 store gift card with the purchase of a 16GB iPad Air 2, which lists for $499.
Why the focus on the iPad? "As a retailer you go where the traffic is," Stephen Baker, an analyst with the NPD Group, told Foxnews.com.
"All iPads are discounted pretty much everywhere for Black Friday. The slowdown in the tablet market notwithstanding, these are still pretty high unit volume products with very high brand recognition, an ideal combination for Black Friday promotion," he said.
There are other Apple deals too, including MacBook discounts at Best Buy.
The 13.3-inch MacBook Pro with Retina display (256GB) will go for $1,350, $150 off the regular price. And a 13.3-inch MacBook Air (256GB) will sell for $1,050, also a $150 discount.
The Retina MacBook Pro is the only MacBook to feature a very-high-resolution 2,560 x1,600 display. Apple defines a Retina display as having a pixel density high enough that your eyes can't discern individual pixels at a normal viewing distance. The MacBook Air is Apple's thinnest and lightest laptop.
Other deals at Best Buy include a 21.5-inch iMac for $899.99 (500GB), $200 off the regular price.
And lest we forget the iPhone 6. Sam's Club may be offering one of the best deals on the newest Apple phone.
The Sam's Club deal slashes the list price by 50 percent to $99 for the 16GB model (with a 2-year contract). The 64GB and 128GB models will get the same $100 discounts. These deals begin on November 15.