BBC News anchor mistakes pack of printer paper for iPad during live report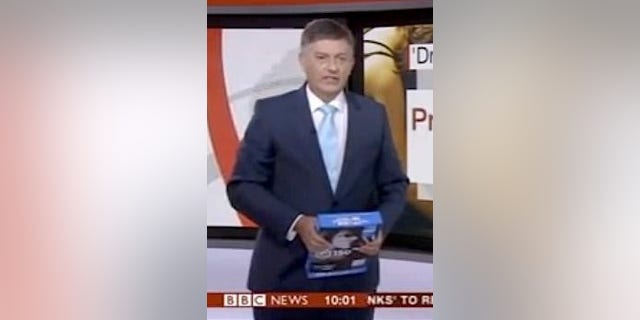 Newsrooms at the heart of rolling news channels are hectic places around the clock as reporters frantically gather information on breaking stories, or more often than not, frantically look for breaking news stories, or worse, run stale stories over and over again in a tone of voice best described as frantic.
For BBC News anchor Simon McCoy, it was most likely a frantic dash to camera that led to his rather amusing error on live television on Wednesday, for how else could you mistake a ream of printer paper for an iPad?
[pullquote]
That's right, McCoy was shown holding not an iPad but a pack of paper when he began a serious report on problem drinking. No, we don't think he'd had one too many himself.
Instead of discreetly placing the paper to one side or holding it behind his back, McCoy courageously soldiered on as if nothing was wrong, no doubt well aware that by the time his report was through, a video of it would be up on YouTube (you can watch it below).
It's hard not to marvel at his professional manner as he delivers the news item in a way that suggests he fully intended to take the pack of paper with him because of course he'll be heading straight to the printer in a moment to print off his next report.
The incident garnered so much attention on social media sites that the BBC felt moved to issue a short statement later in the day, saying, "This morning as Simon McCoy was preparing to introduce this story, instead of picking up his tablet to hold as he went to air, he mistakenly picked up a ream of paper that was sitting next to it.
"In the rush of live news, he didn't have an opportunity to swap the items, so simply went with it."
[via Independent]
The post BBC News anchor mistakes pack of printer paper for iPad during live report appeared first on Digital Trends.