Bam! The 'Madden' video game franchise marches on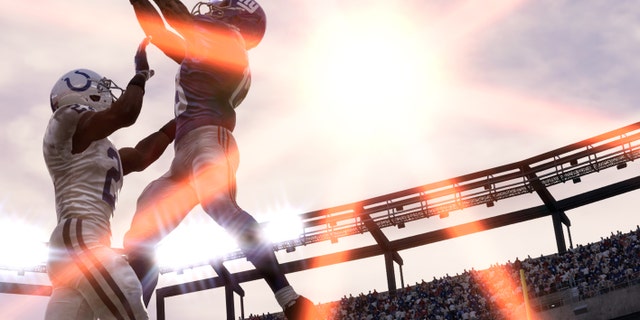 The NFL season doesn't officially kick off until September 10, but for millions of football fans that circled Tuesday on their calendar for months — it's on!
That's right the perennial powerhouse video game "Madden NFL 16" by Electronic Arts has been released and, with it, the pent-up demand for America's favorite sport.
The newest iteration features a new twist on a fan favorite — the ability to draft a fantasy football team that you can manage in real video game tilts against the computer or other teams in special events.
And of course you can still lead your favorite team to the Super Bowl with new features. The newest features include selecting how receivers catch the ball, purportedly more accurate passing, and enhanced control over defending aerial attacks as a defensive back.
Don't underestimate the importance of roster refreshes, either. DFC Intelligence has studied gameplay and console user communities and has found that "use of the prior year's game plummets to a trivial amount when the new game comes out each year. A similar analogy is how yesterday's newspaper is of little value today."
Those updates help keep the game fresh even in its 27th year, but the real sales driver is simply football's popularity.
"New features and better graphics are often hyped but they don't always translate into sales," David Cole, Founder and CEO of DFC Intelligence, told FoxNews.com. "The bigger question for 'Madden' is if football in general is growing in popularity. If it grows people will be excited about football and on the margins more of these people may buy 'Madden.' "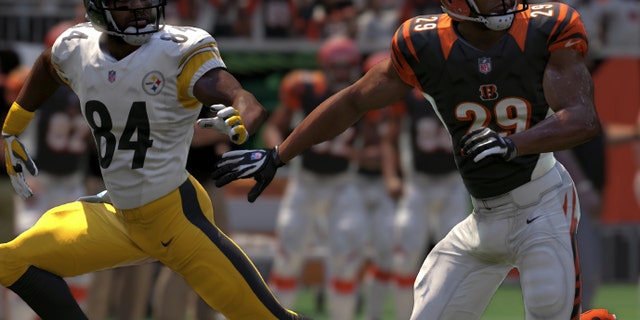 Barring an unexpected drop in interest for the NFL, demand is expected to be robust given this is just the third year for the current generation of consoles, PlayStation 4 and Xbox One.
So far, affinity for watching gridiron action has not waned in the face of growing off-field abuse cases, Tom Brady's "Deflategate," or ongoing stories of players suffering from complications from concussions.
Cole doesn't see these factors affecting sales of "Madden."
"Off the screen challenges don't seem to correlate with sales, unless they push viewership down significantly," he added.
Analysts at Piper Jaffray say early reviews and demand for "Madden 16" are stronger than they expected when initially predicting five million units would be sold during EA's fiscal year, which ends next March.
Last year's version of the game reportedly sold six million copies.
NPD Group would not confirm that number but did say "Madden 15" was the second best-selling video game title in the U.S. during 2014.
The franchise has sold more than 100 million copies since its debut. Liam Callahan, director and games industry analyst at the NPD Group confirmed its superstar status among video gamers.
"The 'Madden NFL' franchise has generated $4.2 billion in revenue over its lifetime in new physical sales in the US and remains the top-selling sports franchise ever," Callahan told FoxNews.com.
"'Madden' is a critical franchise for EA as a perennial source of revenue, making the top 10 annual games (ranked by unit sales) each year," he added.
"Madden" has clearly moved on from its namesake Hall of Fame coach-turned-broadcaster who retired from the airwaves six years ago and once famously touted the game on its cover and in commercials with his trademark "Bam" catchphrase that rang true with fans.
Now, the game is using slick over the top marketing videos and commercials to generate buzz (7.7 million views on YouTube and counting) before the game has been taken out of shrink wrap and played.
Josh Rabenovets, EA Sports senior director of marketing for Madden, told FoxNews.com that this year's viral video, "Madden: The Movie," "stems from our commitment to storytelling in a culturally relevant, relatable and accessible manner for a young audience (and) we believe sports gamers across the global will want to join the "Madden Season" phenomenon."
This year's cover player, Odell Beckham, Jr., is the first rookie to earn that honor after just a single season in the league. The playmaking New York Giants wide receiver, who made one of the most ridiculous one-handed grabs ever caught on video, is also the youngest to grace the "Madden" cover.
As for the "Madden" curse afflicting Beckham with a sub-par sophomore season, Rabenovets noted that last year's cover guy, Richard Sherman, made the Pro Bowl and helped lead Seattle back to the Super Bowl, but was not on the field when the Seahawks botched a storybook ending with an inexplicable pass play that was intercepted.
"Fact is, Sherman was on the sideline for the play and had a remarkable season last year as did his team," Rabenovets asserted. "It's the most recent example that being featured on the "Madden NFL" cover is not a recipe for a sub-par year, whether for an individual athlete or the team as a whole."
In fact, Cole mused that "Madden" is pretty much out of the picture for today's younger gamers who may not know the longtime Raiders coach won a Super Bowl and called eight of them, including his last broadcast.
"Their drive to play and buy a Madden NFL video game originates from an interest in the NFL," Cole added. "In theory such a gamer could say, 'One copy of 'Madden NFL,' please. And 'who is John Madden?' "