Australian startup brings ancient Athens back to life in virtual reality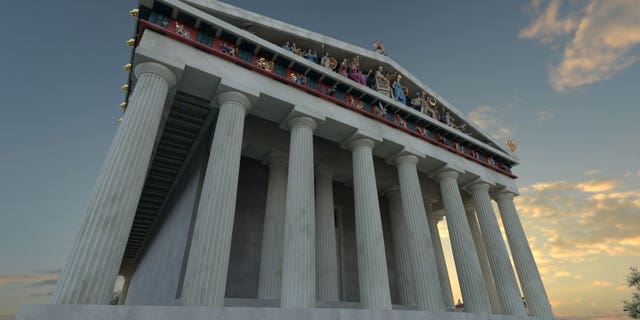 Virtual reality has the power to transport viewers to places as hostile as the Red Planet and as sophisticated as a fine arts museum.
Now, VR users can tour parts of ancient Athens like it appeared 2,000 years ago thanks to an Australian startup called Lithodomos VR. Think photorealistic and archeologically accurate renditions of famous structures including the acropolis and agora delivered straight to your VR headset.
The program began when Lithodomos VR co-founder Simon Young and his team first made a reconstruction of the Odean of Agrippa, a once-towering concert hall with a massive single-spanned ceiling.
And yet, today, it is a tumbled mess of ruins, Young told Digital Trends. "Visitors often pass by it without a second glance. Even I, as an archaeologist, found it difficult to match the drawings that reconstructed the building with the ruins. It seemed like the perfect candidate [for our pilot program]: a building that could really use a bit of VR to bring it back into view on site.
While developing the agora and constructing an interactive acropolis, Young realized that he and his team had sufficient material to piece together a rich VR experience, wandering about these structures. They added features like sound effects and narration.
The team behind the ancient Athens experience, some of whom are archeologists like Young, insist on accuracy. After all, its meant to accompany travelers on their visit to the Athens and to transport students from the classroom to the ancient Greek capital.
"Its been created with primary, secondary, and university classes firmly in mind, Young said. "There is plenty of audio and visual material within the app, to keep students busy exploring for several classes. It fits perfectly with any class that deals with Greek civilization.
"Of course, anyone who even has a passing interest in history will find the experience enlightening, as there is really nothing like this content on the VR market you really feel like you have been transported back in time, he added.
Athens isnt the only ancient experience in Lithodomos VRs repertoire. The startup previously released renditions of Jerusalem and Paris Arnes de Lutce, as they were two millennia ago.