Astronaut habitat for Mars missions could be made from recycled Space Shuttle parts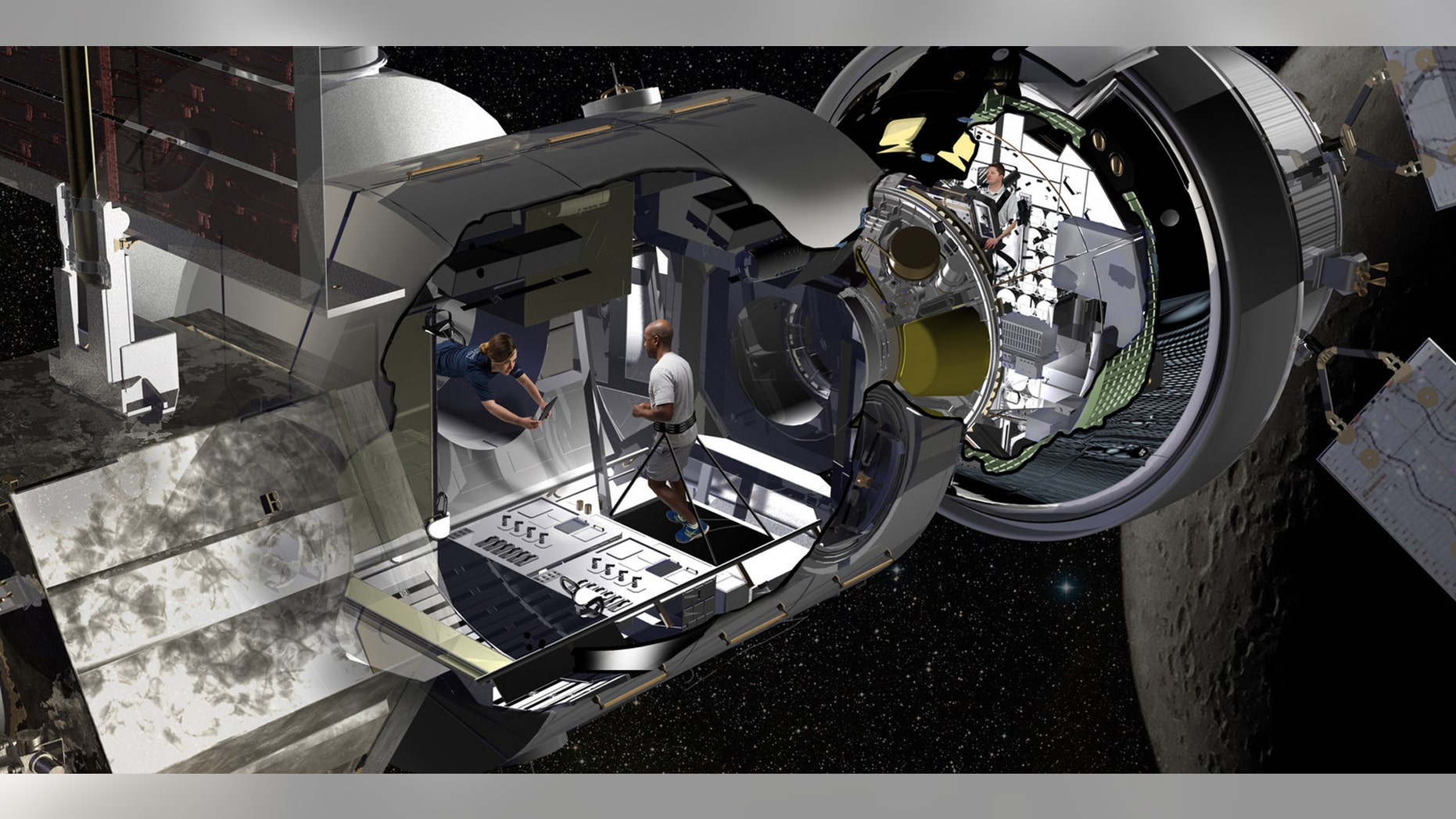 NASA is giving Lockheed Martin the permission to go where no company has gone before.
To deep space — using recycled material.
As part of its NextSTEP program, NASA will allow Lockheed Martin to use repurposed pieces of space shuttle for the habitat that could be used on Mars missions.
NASA UNVEILS 2018 LAUNCH TARGETS FOR PRIVATE SPACESHIPS BUILT BY SPACEX, BOEING
First, the company will build a full-scale prototype and then start testing the technologies at NASA's Kennedy Space Center. In addition to using recycled material from the container space shuttles, it will also rely on virtual and augmented reality to design the prototype.
"It is easy to take things for granted when you are living at home, but the recently selected astronauts will face unique challenges," said Bill Pratt, Lockheed Martin NextSTEP program manager in a press release. "Something as simple as calling your family is completely different when you are outside of low Earth orbit. While building this habitat, we have to operate in a different mindset that's more akin to long trips to Mars to ensure we keep them safe, healthy and productive."
Pratt added that Lockheed is "excited to work with NASA" as it looks to push humanity into deep space.
The NextSTEP program launched in 2016 as NASA begins to look towards developing a place for astronauts to live and work as they go outside of low-Earth orbit. The vehicle could be used to house astronauts for extended periods of time as they live and work.
BAG OF MOON DUST SOLD FOR $1.8M AT AUCTION
The work for the prototype will occur over 18 months and will occur in two phases, with Phase II focusing on "mixed reality and rapid prototyping, and working on concept refinement and risk reduction."
The Bethesda, MD.-based Lockheed Martin will also build a Deep Space Avionics Integration Laboratory in Houston to to connect the Deep Space Gateway and Orion to "help reduce risk associated with critical data interfaces between Deep Space Gateway elements and provide an environment for astronauts to train for various mission scenarios."