As outrage intensifies, Google highlights new ways to clean up YouTube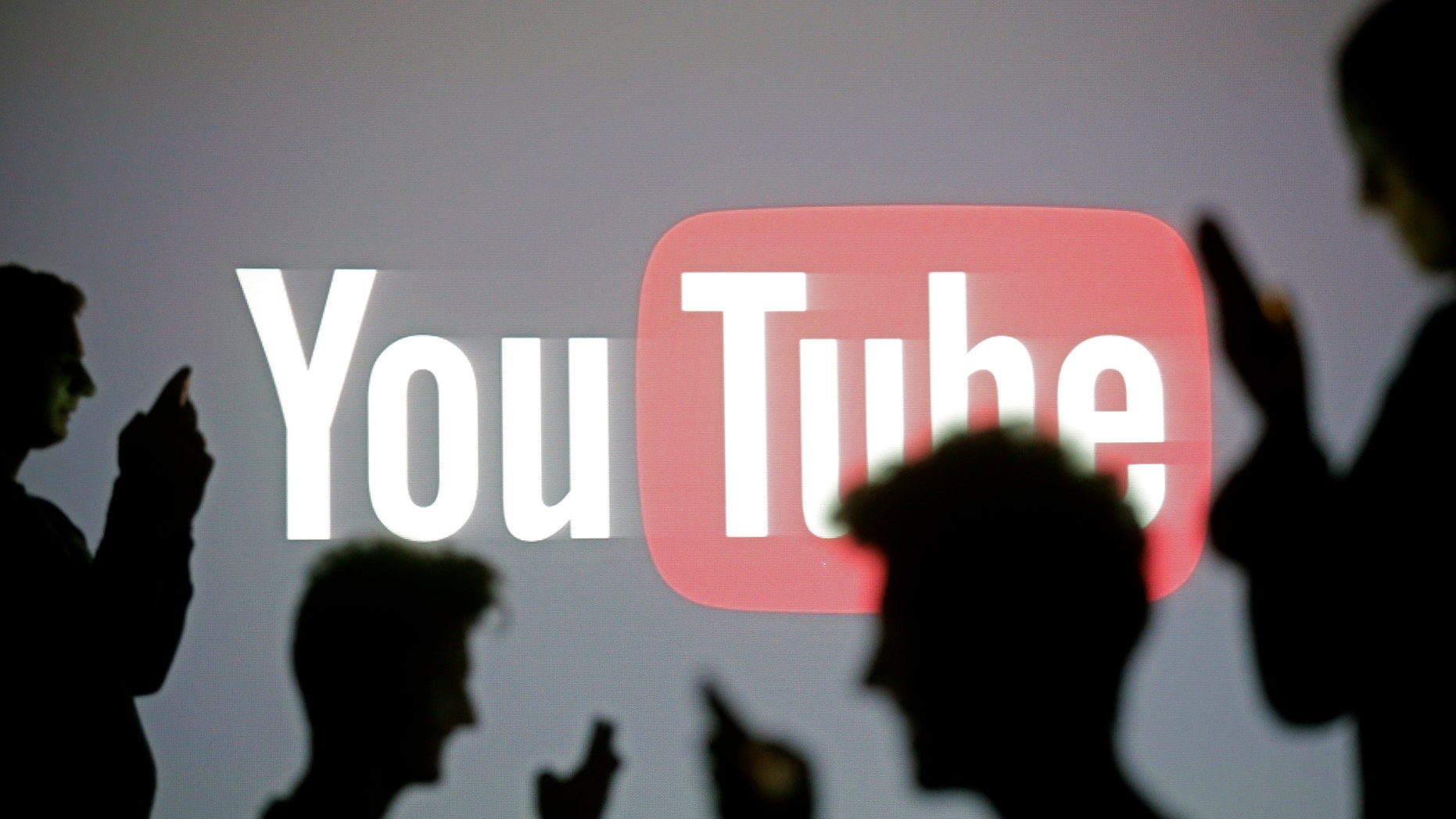 Fleeing advertisers over videos of exploited children. Concerns that Russian operatives used the platform in an attempt to alter the results of the 2016 U.S. presidential election. Cries from content creators that revamped ad policies are hurting the ones who made it famous. Accusations that it is censoring demonetized videos, keeping people from finding out information such as mental health issues or other sensitive content.
2017 has not been kind to Google-owned YouTube, to say the least.
As the company vows to clean up the platform in a variety of ways, YouTube CEO Susan Wojicki has said that Google is looking to increase its team to surpass 10,000 employees dedicated to reviewing videos to help get rid of "problematic content" on YouTube.
ADVERTISERS FLEE YOUTUBE OVER VIDEOS EXPLOTING CHILDREN, DISTURBING AUTOFILL RESULTS
In a series of blog posts, Wojicki addressed many of the concerns surrounding abuse on the platform, as well as what it intends to do to protect its creative commuity, letting them known they're not being forgotten.
"Since June, our trust and safety teams have manually reviewed nearly 2 million videos for violent extremist content, helping train our machine-learning technology to identify similar videos in the future," Wojicki wrote in the post. "We are also taking aggressive action on comments, launching new comment moderation tools and in some cases shutting down comments altogether."
Wojicki also added that the company is using machine learning to help human reviewers "find and terminate hundreds of accounts and shut down hundreds of thousands of comments."
YOUTUBE REMOVING ONLINE TERRORISM CONTENT FASTER, AIDED BY MACHINE LEARNING
Advertising concerns
In November, Fox News reported that major companies, including Mars, Adidas and spirit maker Diageo suspended advertising campaigns on YouTube after their ads were displayed with videos depicting children in threatening situations. The tech giant said it would investigate 'disturbing' autofill results that users flagged.
Other companies that have pulled advertising from YouTube throughout 2017 include Marriott, Etihad Airways and Deliveroo, a British online food delivery company.
Wojicki wrote that YouTube would take a "new approach to advertising," citing the need for "advertisers to have peace of mind that their ads are running alongside content that reflects their brand's values" and give "creators confidence that their revenue won't be hurt by the actions of bad actors."
As a result of the new approach, Wojicki added that YouTube would apply stricter criteria, conduct more manual curation, and boost its team of ad reviewers to make sure ads run where they are supposed to.
The moves come after prominent YouTube stars, such as Casey Neistat, have slammed the company's ad strategy.
"I genuinely don't feel YouTube does enough to take care of and look after their community," he said in an October video. After YouTube tightened its ad policies on ads appearing next to extremist content, following a revolt from advertisers, Neistat noted that ads were also erroneously removed from certain pieces of content. A lot of the platform's creative community took a revenue hit. "Some of my friends saw a drop, literally, of 80 percent," Neistat added in the video.
Following Neistat's video, YouTube issued a statement to Fox News:
"We watched Casey's video and appreciate him and the wider community voicing their concerns. We know this has been a difficult few months, and we're working hard to improve our systems. We're making progress, but we know there is a lot more to do."
On Tuesday, a YouTube spokesperson said the company had been using "the signals from creator appeals to help improve the machine learning technology that determines whether a video is suitable for ads."
The company has also been accused of negatively affecting certain videos that do not carry advertising, such as mental health issues, affecting how they are promoted in its algorithm.
YouTube star PewDiePie, who has had controversies of his own on the platform, including using the N-word in a live stream (he later apologized for it) and uploading an anti-Semitic post that caused Disney to sever its relationship with him, addressed the issue in a recent video.
In a statement to Fox News, a YouTube spokesperson said: "Search results and recommendations are determined by a number of different factors that help viewers find videos they want to watch. This does not include whether a video is monetized or not."
A source familiar with the way YouTube's algorithm works said that the icon signifying "not suitable for most advertisers" does not mean the video is limited in discovery and advertiser preferences are not taken into account how videos are displayed on YouTube. So, for example, if someone was watching a video about nursery rhymes, YouTube would be less likely to recommend a video with strong language or adult themes next to it.
Advertising is the majority of YouTube's revenue, though the company is trying to boost subscription-related revenue. These efforts include YouTube Red, a paid streaming subscription service that features both music and original video content and YouTube TV, an over-the-top skinny bundle catering to cost-conscious television viewers.
YOUTUBE TV LAUNCHES, BUT WHAT ARE YOU GETTING FOR $35 A MONTH?
Google has never broken out revenue directly generated by YouTube, but in its most recent quarter, Google parent company Alphabet said it generated $24.1 billion in advertising-related revenue and $19.7 billion of that came from what it calls "Google properties."
On Tuesday, Business Insider reported that YouTube intends to raise ad prices on its premium channels by approximately 20 percent in an effort to capitalize on demand for ad space on what the news outlet called "brand-safe videos."
Some progess made, but more work to be done
YouTube has made some progress on the front, highlighting achievements such as removing more than 150,000 videos since June due to violent extremism or using its machine-learning to help reviewers remove nearly five times as many videos as previously.
However, the company has acknowledged that more work has to be done.
"As challenges to our platform evolve and change, our enforcement methods must and will evolve to respond to them," Wojicki added. "But no matter what challenges emerge, our commitment to combat them will be sustained and unwavering. We will take the steps necessary to protect our community and ensure that YouTube continues to be a place where creators, advertisers, and viewers can thrive."
YouTube's vast reach places increased scrutiny and focus on all of the purported changes.
According to research firm eMarketer, YouTube had an estimated 180.1 million users in the U.S. in 2016, figure that is expected to grow by 3.2 percent in 2017. The research firm estimated that nearly 85 percent of digital video viewers are YouTube viewers "and among users of OTT [Over-The-Top] services, YouTube is essentially at true saturation—over 95 [percent]."
OTT content is delivered via streaming media as opposed to a traditional telecom, cable or broadcast provider.
Fox News' Christopher Carbone & James Rogers contributed to this report. It has been updated to include comments from YouTube.