Army developing 'nano-satellites' for space warfare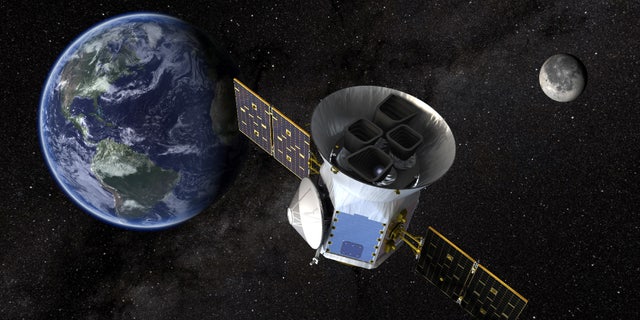 NEWYou can now listen to Fox News articles!
Small "nano-satellites" could soon play a big role in U.S. Army plans to win ground wars, a top U.S. Army official said Thursday.
Lt. Gen. Jim Dickinson, head of the Army's Space and Missile Defense Command explained the technology in Colorado Springs, Colo., on the final day of the 34th annual Space Symposium.
The event focused on how best to combat the increasing ability of adversarial countries to explore space. Vice President Mike Pence spoke ahead of the official opening on Monday, FOX 21 reported.
One of the key concerns for the Army is potential enemies' greater likelihood of being able to jam U.S. satellite signals, Dickinson said.
"The character of warfare has changed," he told a packed auditorium at the Broadmoor hotel, the Colorado Springs Gazette reported.
Currently, the average Army combat brigade takes 3,000 pieces of satellite gear into battle, he said. And the reliance is only growing.
Often times, Dickinson said, soldiers will encounter technical problems on the ground not knowing that the problems originate from space.
Whereas the circumstances of World War I and World War II compelled new advances in oceanic and air travel, the 21st century will demand a focus on innovations in space technology, he said.
Dickinson urged for new training that teaches soldiers "to recognize when their space capabilities are degraded."
So the U.S. Army Space and Missile Defense Command is developing a series "nano-satellites," designed to compensate for damage done to larger satellites, the Gazette reported.
Unlike the larger satellites, which are designed to stay in orbit for decades, the "nano-satellites," will stay in orbit for months or weeks.
"We envision a constellation of nano-satellites," Dickinson said.
How concerned is the Army about losing satellite contact? Troops train for months in the California desert to learn how to fight without relaying on the technology, the Gazette report said.