Arizona city expects Apple to stick around after manufacturing venture collapse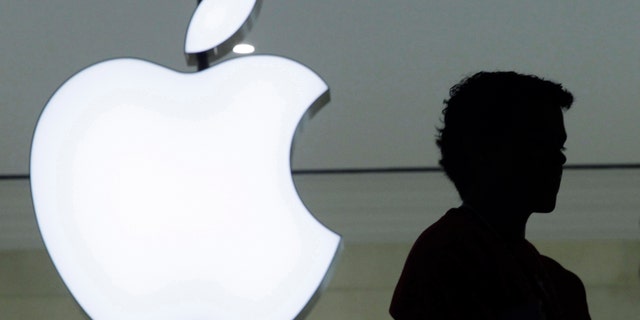 Apple isn't giving up on Arizona.
After a manufacturing venture with GT Advanced Technologies (GTAT) flopped, the city of Mesa, Ariz. expects Apple to continue to bring jobs and manufacturing to the area, according to a report.
Last month, shortly after filing for bankruptcy, GTAT said that it had started the process of shutting down its Mesa manufacturing plant and that approximately 650 employees have been laid off. GTAT had initially teamed up with Apple to supply sapphire material, known for its hard, scratch-resistant properties, which would have been used for the iPhone's cover glass.
Apple, however, is reportedly still committed to the Mesa area.
"They've indicated their commitment to us…[they're focused] on preserving jobs in Arizona," Mesa City Manager Christopher Brady told Bloomberg in a recent interview. Brady did not respond to a request for comment from Foxnews.com.
This follows an Apple statement last month indicating that, barring a reboot of the GTAT plant in some fashion, the company may repurpose the facility.
"Apple put a lot of effort into an ambitious new sapphire manufacturing process with GTAT which is not ready for production. We're [also] going to… consider other options for the facility," Apple said at the time.
GTAT has not yet responded to a request for comment on this story from FoxNews.com.
Apple CEO Tim Cook has touted American manufacturing in the past and, based on past statements, believes that U.S.-based manufacturing has a role to play for Apple products.
He noted at a conference in 2012 that "the [ARM chip] engine for the iPad and iPhone are built in the U.S., in Austin, Texas [and] The [Corning] glass for your iPhone is made in Kentucky."
And this year he lauded manufacturing efforts in Texas, where the Mac Pro is assembled. "Watching the Mac Pro come together in Austin yesterday, thanks to a team loaded with American manufacturing expertise," Cook tweeted in June.
Apple has been criticized for doing the bulk of its device manufacturing in Asia instead of the U.S.
The tech giant's agreement with Merrimack, N.H.-based GTAT was announced in November 2013. Less than a year later, however, GTAT had filed for bankruptcy, citing the relationship with Apple in a series of documents filed with the bankruptcy court in New Hampshire.
"Unfortunately, the production of…sapphire could not be accomplished within the time frames the parties had agreed, and was more expensive than anticipated," GTAT stated in the Oct. 28 2014 filing.
One analyst who is familiar with the Mesa, Ariz. facility where GTAT was trying to make sapphire material, said that the manufacturer had problems almost immediately. There were "challenges of bringing up the [manufacturing] process and quality issues," Jim McGregor, principal analyst at Tirias Research, a high-tech research and advisory firm based in Mesa, told Foxnews.com.
Others agree. "[GTAT] not only agreed to the very lopsided terms, but…they took a huge amount of risk," said a source who follows the global display industry.
In a statement released on Oct. 23, GTAT said that it had reached a settlement with Apple. GTAT also indicated that it will exit from the market as a producer of sapphire materials and refocus on its business as a sapphire equipment supplier.