Are Bose noise-canceling headphones overpriced?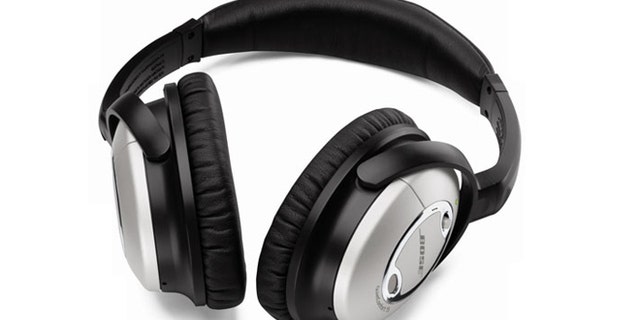 NEWYou can now listen to Fox News articles!
Want a quick way to liven up a party? Ask those attending what they think about Bose audio products. Few companies, in my experience, engender either the loyalty or enmity earned by this Massachusetts-based company, which—like Apple—typically charges a premium for its products and seldom sees them discounted at retail.
But noise-canceling headphones have typically been a category where the two camps' opinions have been less divisive; Bose essentially invented the category more than a decade ago. But with more brands entering this specialized category, you may be wondering whether its newest model—the $300 Bose QuietComfort 15—is still a top dog among noise-canceling headphones. And perhaps more important, whether they're really worth the money.

Based on what we've found during our tests of noise-canceling models from Bose and other leading brands, the answer to both questions is yes, provided that noise cancellation is of paramount importance. And while $300 is a decent amount to pay for a set of headphones, Bose's price is not out of line with what many other brands are asking for their top noise-canceling models.
In fact, the top six models in our Ratings of home/studio-style noise-canceling headphones all cost between $280 and $400. In addition to the QuietComfort 15, they include the beats by dre Beats Executive ($300), SMS Audio's Street by 50 ANC ($280), the Sony MDR-NC500D ($400), and PSB Speakers' M4U 2 ($400). Our Ratings still include the Monster beats by dr. dre studio model ($300), launched before the Monster/beats partnership dissolved.

Compared to its competition, the QC15 did very well, especially for those looking for state-of-the-art noise cancellation. (The beats by dre Beats Executive topped our Ratings, primarily because it was the only noise-canceling model with excellent sound; its noise reduction, though, was a notch below the top models.) If ultimate noise reduction is your top priority, then the Bose, Sony, and Street by 50 ANC models were better choices. All had excellent noise reduction, plus very good sound. The Monster beats model was right behind them with very good sound and very good noise reduction.

Here's our bargain buy
All of these models turned in very good or excellent performance, but they all are relatively pricey. What if your budget isn't quite that high?

My suggestion is to consider the Monoprice Noise-Canceling Headphone, a $110 over-ear model from a company we frequently recommend as a source for lower-priced cables. I've been using Monoprice's 8323 Premium Hi-Fi DJ Style over-ear headphones as my favorite cheaper go-to set of cans for almost a year now. I bought them on sale for less than $20.
Find the best model for your needs and budget: Check our headphone buying guide and Ratings.
Monoprice's noise-canceling model (shown above, at right) bears more than just a passing resemblance to the Bose QuietComfort headphones. But more important, the Monoprice over-ear headphones can hang with the big boys without their accompanying higher prices.
Although it fell just short of earning a Recommended tag, with its noise-canceling circuitry turned on the Monoprice Noise Canceling Headphones model provides very good overall sound—it had a bit more plastic resonance than the Bose model—and excellent noise reduction. The Monoprice model seems solidly constructed, folds flat for travel and storage, and comes with a nice carrying case. It also comes with two detachable cords, including one with an inline control and mic for use with phones.

The only concern would be that it has only medium sensitivity with the active noise-canceling circuitry turned on; sensitivity falls to low if you're using the headphones without noise cancellation, and the sound quality also suffers. Our advice is to make sure you can get sufficient volume levels if you intend use these headphone with a lower-powered portable device.

Of course, some people find that over-ear headphones can feel hot or create a sense of pressure on the ears when they're worn for an extended period of time. If you prefer an in-ear design, you'd do well to consider the Bose QC20 model. Yes, they're expensive ($300), but they easily topped our Ratings of more-portable noise-canceling models, with commendable sound quality and noise reduction.
Copyright © 2005-2014 Consumers Union of U.S., Inc. No reproduction, in whole or in part, without written permission. Consumer Reports has no relationship with any advertisers on this site.