Apple's Oscars ad shot entirely with an iPad Air 2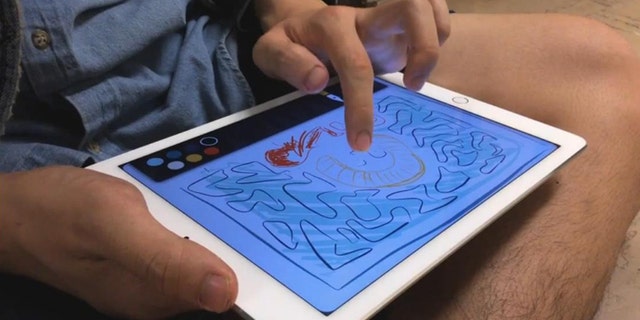 Apple rolled out its Oscars ad on Sunday, a one-minute piece titled "Make a film with iPad." The video features a voiceover by moviemaker Martin Scorsese together with footage showing groups of students from the LA County High School for the Arts working on various video projects – using an iPad Air 2.
The ad itself was shot entirely with the Cupertino company's tablet, while apps such as Final Draft Pro, FiLMiC Pro, Garage Band, Apogee MiC, and VideoGrade helped turn it into a polished production.
Related: DT's review of the iPad Air 2
In Apple's latest ad, the iPad Air 2, which offers a 1080p HD shooting experience at 30fps, as well as a 120fps slo-mo mode, can be seen stuck on stabilizer rigs and tripods, rolling along dolly tracks, and sitting atop swooping cranes.
While many will balk at the idea of holding up a 'massive' tablet to shoot a video or take a photo, Apple seems keen to communicate the idea that the larger 'viewfinder' allows groups of filmmakers to collaborate more easily during a shoot, and, of course, editing the footage on a tablet is a far more comfortable experience than trying to do it on a fiddly little phone, even if it's the large-screen iPhone 6 Plus.
Related: Modern Family episode shot entirely with an iPhone 6 and iPad Air 2
As the behind-the-scenes footage plays to Groenland's "Our Hearts Like Gold," Scorsese offers some heartfelt words about always being "awake to your feelings, your possibilities, your ambitions."
The director continues, "For your work, for your passion, every day is a rededication. Painters, dancers, actors, writers, filmmakers, it's the same for all of you, for all of us. Every step is a first step, every brush stroke is a test, every scene is a lesson, every shot is a school. So, let the learning continue."
How do you like the idea of shooting a short film with an iPad, or with any tablet for that matter? Sound off in the comments below.