Apple's new HQ is looking more like a spaceship every day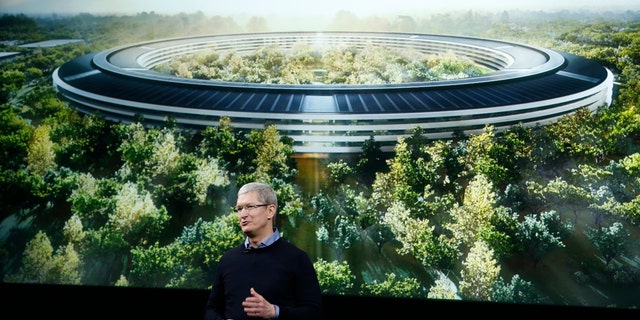 Apple is in the final stages of constructing a mammoth new campus in California to house the bulk of its workers. It's been lovingly called the "Spaceship" for years, and the latest drone flyover of the site shows you why.
As per usual, two drone pilots have been conducting flyovers of the facility using DJI Inspire 1 and Phantom 4 quadcopters. They show an outer building that's mostly done, with details like landscaping and solar panels being finished at speed.
The first video, filmed by Duncan Sinfield with his Inspire 1, does a good job of showing you around campus. It's filmed either at dawn or dusk, and you get the coolest effect of the entire building -- the glowing facade that really demonstrates the spaceship theme rather well.
The landscaping is one of the biggest projects left to complete. The famous Apple iHill is marked out well for the final grade, but the remainder of the inside of the spaceship is still just dirt.
Matthew Roberts' drone footage, filmed with a DJI Phantom 3 Pro, takes a closer look at the roof of the building, and in particular the solar panel installs. Apple has made a big deal out of its environmental policies recently, installing wind and solar on the roofs of some buildings, and debuting an iPhone recycling machine to reduce e-waste.
The scale of Apple's new HQ is always difficult to grasp from the drone footage, but the occasional glimpse of tiny workers is enough to remind you how ambitious this project is. Construction will cost around $5 billion -- expensive, for sure, but a lot less than Apple's hundreds of billions of cash sitting offshore. (It's less than Apple's back tax bill to the European Union, for that matter.)