Apple's new $349 HomePod leaves strange white stains on wood furniture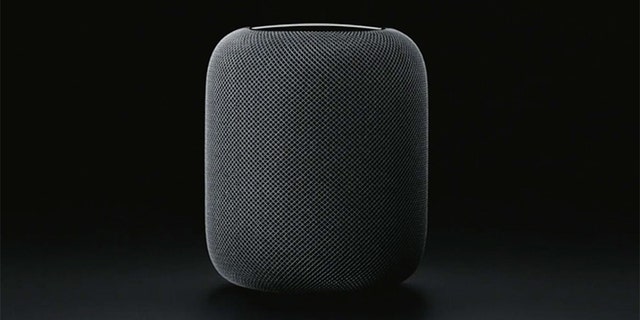 Apple's new HomePod smart speaker is leaving a strange white stain on wooden surfaces, according to some users.
The Siri-enabled device was launched recently to rival Amazon's Echo and Google's Home offerings. While the smart speaker has garnered some positive reviews, tech websites Wirecutter and Pocket Lint note that the device can stain wood.
A reviewer for Wirecutter reported that, when placed on an oiled butcher-block countertop and a wooden table, the HomePod left "a defined white ring" in the surface. Pocket Lint placed the speaker on a solid oak kitchen worktop treated with Danish oil. "Within 20 minutes the HomePod had caused a white discoloured ring to appear on the wood that some days later has faded, although still hasn't completely disappeared," it explained. "We subsequently tested the HomePod on other materials: the same wood that hadn't been treated with Danish oil and a regular lacquered desk and haven't seen the same issues."
AS THE HOMEPOD HITS STORES, APPLE SHARES TIPS TO GET THE MOST OUT OF IT
Some HomePod users on Twitter also reported their devices leaving a mark.
The HomePod stains were dubbed #RingGate on social media. Is "@Apple #HomePod #RingGate Actually an advertisement of their new #spaceship campus?" quipped Vijaya Malla on Twitter, nodding to Apple's futuristic new headquarters. "Very Clever of them to add this new feature into their products.... Its not just the Logo on the devices but also the campus on our surfaces."
Apple updated its HomePod support page to allay users' concerns about the stains. "It is not unusual for any speaker with a vibration-damping silicone base to leave mild marks when placed on some wooden surfaces," it wrote. "The marks can be caused by oils diffusing between the silicone base and the table surface, and will often go away after several days when the speaker is removed from the wooden surface."
APPLE'S HOMEPOD TOO LITTLE, TOO LATE?

If moving the speaker doesn't work, Apple advises wiping the surface gently with a soft damp or dry cloth may remove the marks. "If marks persist, clean the surface with the furniture manufacturer's recommended cleaning process. If you're concerned about this, we recommend placing your HomePod on a different surface," the tech giant added.
Follow James Rogers on Twitter @jamesjrogers