Apple's iOS 11.4 software drops days before WWDC: What to know before you update your iPhone
Apple's iOS 11.4 software update hit iPhones Tuesday — just days before the tech giant is expected to announce iOS 12 and several other pieces of software at its Worldwide Developers Conference (WWDC) in San Jose, California.
The new update for the iPhone 5s and later, iPad Air and later and iPod touch 6th generation comes with a variety of new features including: AirPlay 2 multi-room audio, support for HomePod stereo pairs, messages in iCloud, among other bug fixes.
According to Forbes, iPhone 8 and iPhone 8 Plus users will also have a few new colorful wallpapers to choose from in order to brighten up their phone backgrounds.
While Apple is expected to unveil iOS 12 — its latest mobile operating system which could have features such as animojis for FaceTime, enhanced security, updates to the Health app and more on June 4 — iOS 11.4 is considered a major update for Apple users.
Here's what you need to know about the new features before you update your software to 11.4.
Additional iMessages in iCloud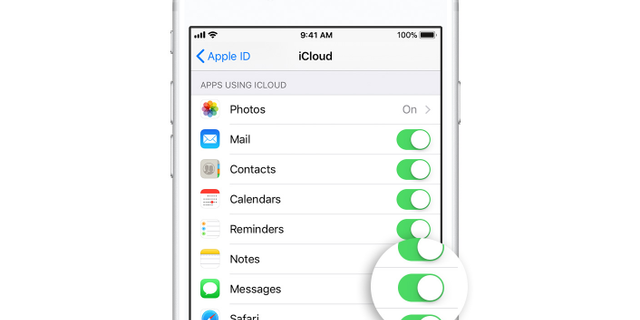 iPhone users have been waiting nearly a year for the ability to store all of their iMessages in iCloud — and with this new update, now they can do just that.
Messages (both SMS texts and iMessages) will be automatically saved to the iCloud, freeing up space on your device.
"Messages in iCloud are updated automatically, so you always have the same view everywhere you use iMessage," Apple says. "When you delete a message, photo, or conversation on one device, it's removed from all of your devices."
To turn on messages in iCloud, go to settings, tap your name, iCloud and then turn on messages.
Multi-room audio with AirPlay 2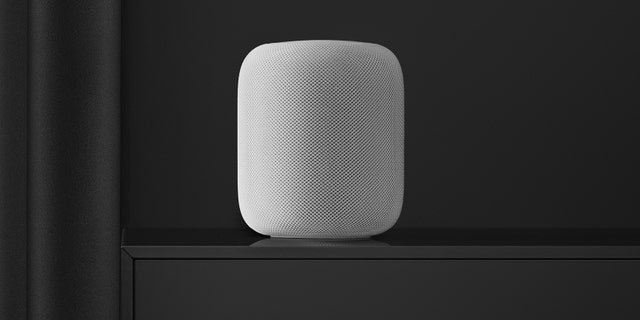 Apple users who update can play music "in any room from any room" by using an iOS device, a HomePod or Apple TV, Apple says.
Users can control speakers, which are set up in various rooms, by using the Home app. You can boost sound by playing music from multiple rooms or let the tunes follow you into each room.
APPLE REVEALS NEW PRIVACY CONTROLS FOR IPHONE AND MAC USERS
The update to AirPlay 2 is also expected to improve the sound quality. Audio will "play a higher degree of responsiveness," Forbes notes.
HomePod support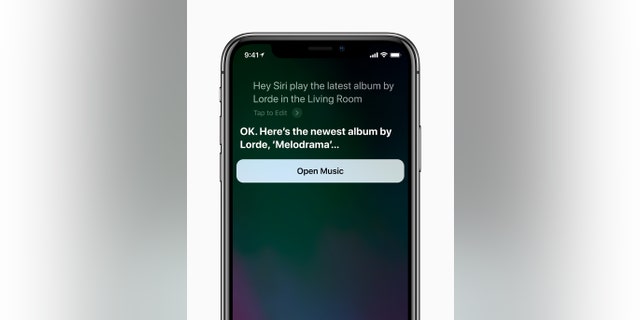 If you have HomePods, Apple's $349 wireless speakers, then this update will definitely make your life easier. (HomePods will become available in Canada, France and Germany starting on June 18).
IPHONE BATTERY DEAD AGAIN? 7 SURPRISING WAYS YOU'RE DRAINING POWER
With iOS 11.4, customers can also ask Siri to play music off the speakers in any room.
"With personal requests turned on for HomePod, Siri can send a message, add reminders and notes and check calendar appointments,"Apple explains in a blog post online. "Siri can set a timer, play a podcast, check the news, sports, traffic and weather, and control a wide range of HomeKit smart home accessories."
WWDC
Next week, Apple is expected to unveil a host of new updates across a wide range of products, including the aforementioned iOS, as well as its other operating systems, macOS, tvOS and watchOS.
Loup Ventures analyst Gene Munster expects the company to heavily focus on artificial intelligence and augmented reality. He also posited Apple may also announce a new Beats-branded smart speaker that is integrated with Siri to go along with its HomePod smart speaker, as Apple struggles to catch up to rivals such as Amazon and Google.
"The knock on HomePod is its $349 price is about 2-3x the price of a typical smart speaker," Munster wrote in a research note. "We believe Apple can advance its digital assistant ambitions with a $250 Beats-branded option that does not compromise HomePod's $349 price point."
The analyst also expects to hear heavy commentary about Siri, noting that his testing over the past two years has shown Apple's virtual assistant "lags measurably behind Google Home and marginally behind Alexa and Cortana."
Fox News' Chris Ciaccia contributed to this report.