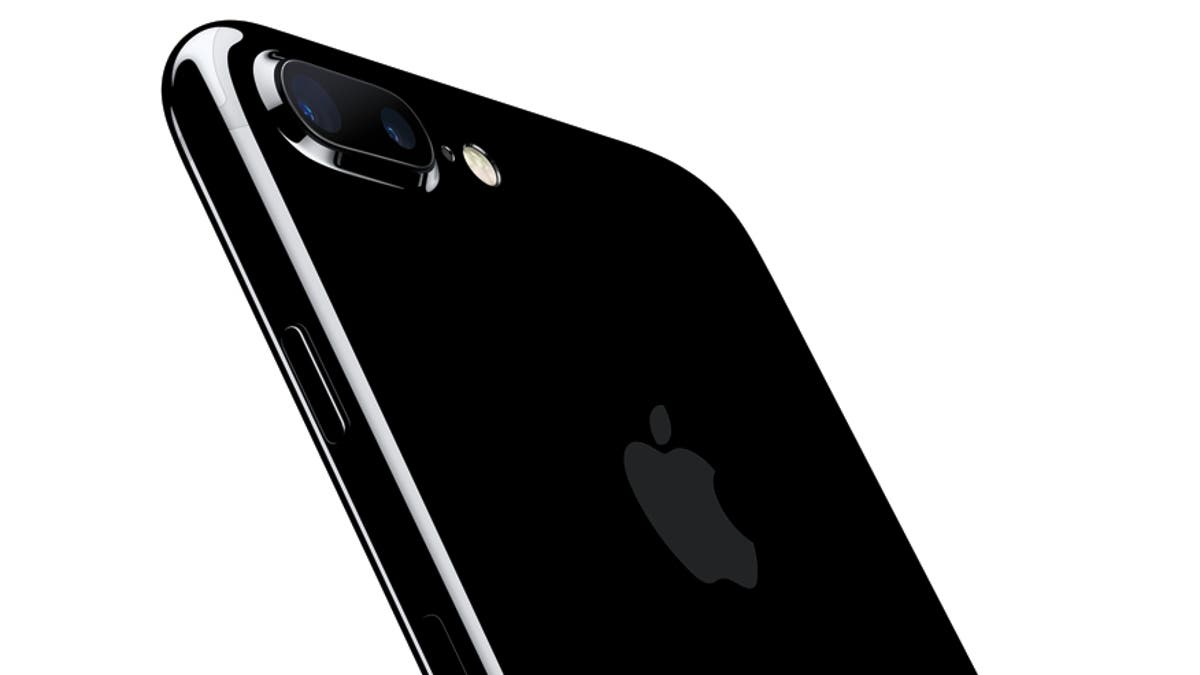 Apple will be busy in 2017 and reports already point to a bevy of new devices slated for consumers.
Let's start with the device that has generated the most buzz: the 10th anniversary iPhone.
Overhauled iPhone: Apple is planning at least one new novel iPhone, according to Bloomberg and numerous other reports. The all-glass iPhone will sport an edge-to-edge display with an embedded virtual home button and be "stuffed with exotic technology," according to AppleInsider, citing a "supply chain" source.
WORST PRODUCT LAUNCHES IN PICTURES
Organic light-emitting diode (OLED) display technology is the key to the radical iPhone redesign. OLED displays are expected to be used on most high-end flagship phones in the coming years because they are, on balance, more power efficient and yield better images than traditional liquid crystal display (LCD) technology. Maybe more importantly, OLED tech paves the way for future foldable devices that could be, theoretically, folded in half and then slipped into a shirt pocket.
Apple currently uses LCDs on all iPhone and iPads. So, the 2017 iPhone would be a first. Samsung, on the other hand, has already moved to OLEDs on its Galaxy phones series, most prominently on the popular Galaxy S7 edge, which features a stunning OLED display that is curved on the length-wise edges.
The challenge for Apple and the rumored 10th Anniversary iPhone is to get enough OLED displays to meet the expected big demand. "Apple is expected to launch its new iPhone using flexible [active-matrix] OLED display in 2017, which would dramatically drive up expected demand for flexible AMOLED panels," market researcher IHS Markit said last week in a research note obtained by FoxNews.com.
THE 5 BEST SMARTPHONES OF 2016
"With new [designs] entering the marketplace next year to entice consumers, smartphone manufacturers will find themselves locked in a fierce battle with one another as they jostle to win market share for their new smartphone models featuring dual-edge curved and foldable AMOLED displays," said Jerry Kang, an analyst for IHS Markit, in the research note.
Apple is also expected to bring out iPhones based on more conventional technology – perhaps something along the lines of an iPhone 7s and 7s Plus – in 2017, possibly as less expensive options compared to the 10th anniversary phone.
New iPad size: Apple is also expected to add a new iPad size to the lineup. While the exact size is not known – reports range from 10.1 to 10.5 to 10.9 inches – it is expected to fall somewhere in between the 12.9-inch iPad Pro and the longstanding 9.7-inch iPad format.
FRESH REPORT OFFERS NEW DETAILS ON APPLE'S OLED IPHONE 8
Apple has been positioning the newest iPads, and particularly the large 12.9-inch model, as tools for educators, professionals, and businesses rather than the average consumer. Apple may continue that trend in 2017.
New iMac and MacBooks: Probably the least-exciting new arrivals will be the new iMac and MacBooks. The iMac is not expected to see any major changes. Rather, it will see minor tweaks such as USB Type C connectors (the same used on all the new MacBook Pros) and possibly an improved graphics chip.
But Apple could also have a surprise up its sleeve. CEO Tim Cook recently told employees that "great desktops" are coming.
AIRPODS ARE SURPRISINGLY GREAT, ACCORDING TO EARLY REVIEWS
The 2017 MacBooks will get the usual processor updates that happen annually. But big changes are not expected for the MacBook since Apple just finished an extreme makeover of the MacBook lineup, starting with 12-inch MacBook in 2015 and finishing up with the revamped MacBook Pros announced in October.
An augmented 2017 reality? Probably the most secretive (and speculative) consumer tech that Apple is working on is augmented reality (AR) and/or virtual reality (VR). It is unclear how the technology will manifest itself. It may appear in apps for the iPhone or a dedicated device that taps AR, for instance. But Apple needs to keep up with the likes of Oculus Rift so 2017 may bring the first major foray by Apple into this space.