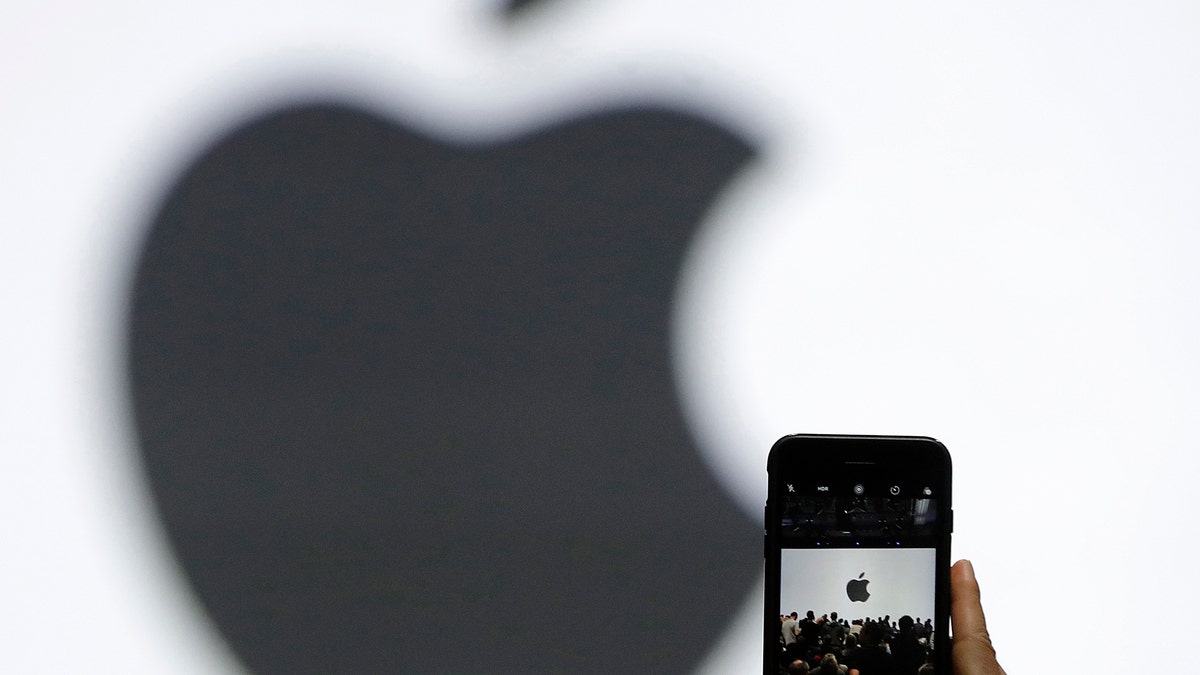 Melbourne University RMIT has teamed up with Apple to offer an Australian-first course giving students the chance to build apps and learn to code in the tech giant's Swift programming language.
As technology seeps into all aspects of our lives, its increasingly clear that young workers who have an understanding of how to design and build software applications will have a huge advantage in the modern workplace.
And partnerships with tech giants like Apple could help shape the future curriculums of educational institutions.
On a recent trip to France, Apple CEO Tim Cook said learning to code is more important than learning to speak English. In fact, the big languages of coding and computer programming will soon be the most commonly understood in the world.
Apple's vice president of environment, policy and social initiatives, Lisa Jackson, was in Melbourne today to announce the new partnership.
"From the beginning we wanted to make the practice of coding just like we do our products: simple, intuitive, engaging and empowering," she told news.com.au.
Apple's Swift coding language became available about three years ago. The company says it designed Swift to be an approachable and intuitive coding language for beginners while also allowing professionals to build sophisticated programs.
Earlier this year the tech giant released a platform called Everyone Can Code which includes free learning experiences and online guides for students and teachers to help bring coding into the classroom.
THE MULTI BILLION DOLLAR APP ECONOMY
Since its inception in 2008, Apple has paid out more than $US70 billion to developers from its App Store, and RMIT vice chancellor Martin Bean wants to give more Aussie students a slice of that pie.
Using its own version of Apple's App Development with Swift curriculum, RMIT Online will begin offering a coding course on November 20 (you can enrol from today and the first batch of students will receive a 60 per cent discount) while a new vocational education short course will be taught on campus from February 2018.
The app development course will also be integrated into RMIT's tertiary curriculum for students enrolled in IT or computer science.
"These are the sort of skills Australians need for the jobs of the future and we're delighted to work with Apple as the first university in Australia to deliver tailored, industry-focused courses using Swift curriculum," Mr Bean said.
Students who undertake the course will be required to build an app that will then appear in Apple's App Store.
"Because the course is outcome driven ... it's like the best assessment in the world," Mr Bean told news.com.au. "Because you're not having to pass a test, you're building an app that has to work and people have to like it."
He sees it as a "contemporary" way for the university to teach coding and attract students to learn a much needed skill set.
The so-called app economy is responsible for an estimated 113,000 jobs in Australia at the moment — a number expected to grow immensely in the next decade. It's projected that by 2020, Australian industry will need more than 80,000 specialist tech workers.
Melbourne developer Jason Fabbri who co-founded the app Roamni, a platform which crowd sources audio tours for cities around the world, said building the app with Swift ensured it was "future proof" for Apple's App Store. The company has worked on the app for the past two years and hopes to launch by the end of the year.
The move is a smart play by Apple — the more people they can lure to learn their coding language, the stronger its App Store will be.
"Of course we want a vibrant App Store," Ms Jackson said. "Apple is nothing without the App Store and the App Store is nothing without developers."
Sometimes dubbed "the most powerful women at Apple" she reports directly to Tim Cook on an array of matters, which might sound daunting until you learn she used to do the same for then US president Barack Obama when she was head of the US Environmental Protection Agency from 2009 to 2013.
"We believe coding is an essential skill that people of all ages and backgrounds should have the opportunity to learn, so that they have the ability to create something that can change the world," she said.
RMIT also worked with leaders of Australia's burgeoning tech industry to help shape its new iOS App Development with Swift online program. The course was co-created and endorsed by major industry partners, including Tigerspike, jtribe and Bilue, who represented key drivers of growth in the app economy, the university said.
AUSTRALIA PLAYING CATCH UP
A report commissioned by NBN Co. last year claimed that one in two jobs in Australia will require programming and IT skills within 15 years.
Many in the Australian tech industry argue there is a severe shortage of Australians skilled up for jobs in the sector and more needs to be done in training and early education — something the Turnbull government sought to partly address in its 2015 Innovation Statement.
For about the past three years, "coding in every Australian school" has been an official policy of the Australian Labor Party. The Queensland state government has introduced coding into its mandatory curriculum this year but because there is no standardised coding classes at a national level, parents who can afford to are sending their kids to holiday programs put on by companies like Code Camp.
But Australia risks falling further behind the rest of the world in this vital area, experts warn. Belgium, the Netherlands, Finland, Estonia and England have all mandated coding and programming classes in school with kids as young as five learning to code and create their own computer games.
Meanwhile US-led initiatives such as Code.org and the Hour of Code, backed by organisations like Microsoft and Google champion the need for young students around the world to have the opportunity to learn coding.
"The industry has been crying out for more digitally-skilled workers for years and RMIT is proud to work with Apple to meet the demand in this booming area and create life-changing educational opportunities for people from all walks of life," said Helen Souness, CEO of RMIT Online.
As part of its commitment to boosting digital literacy in Australia, RMIT will also offer 100 scholarships for school teachers to upskill and help demystify coding by completing the RMIT Online program.
The university will also offer a free summer coding school for Victorian-based students at RMIT's City campus to give secondary students the chance to learn the basics of coding in Swift.
"We are proud to work with RMIT and many other schools around the world that share in our vision to help students learn the skills they need to create something that could change the world," Apple boss Tim Cook said in a statement.

The reporter traveled to Melbourne as a guest of Apple.
This story originally appeared in news.com.au.