Apple Watch sales spiked over the holiday: Smartwatches are here to stay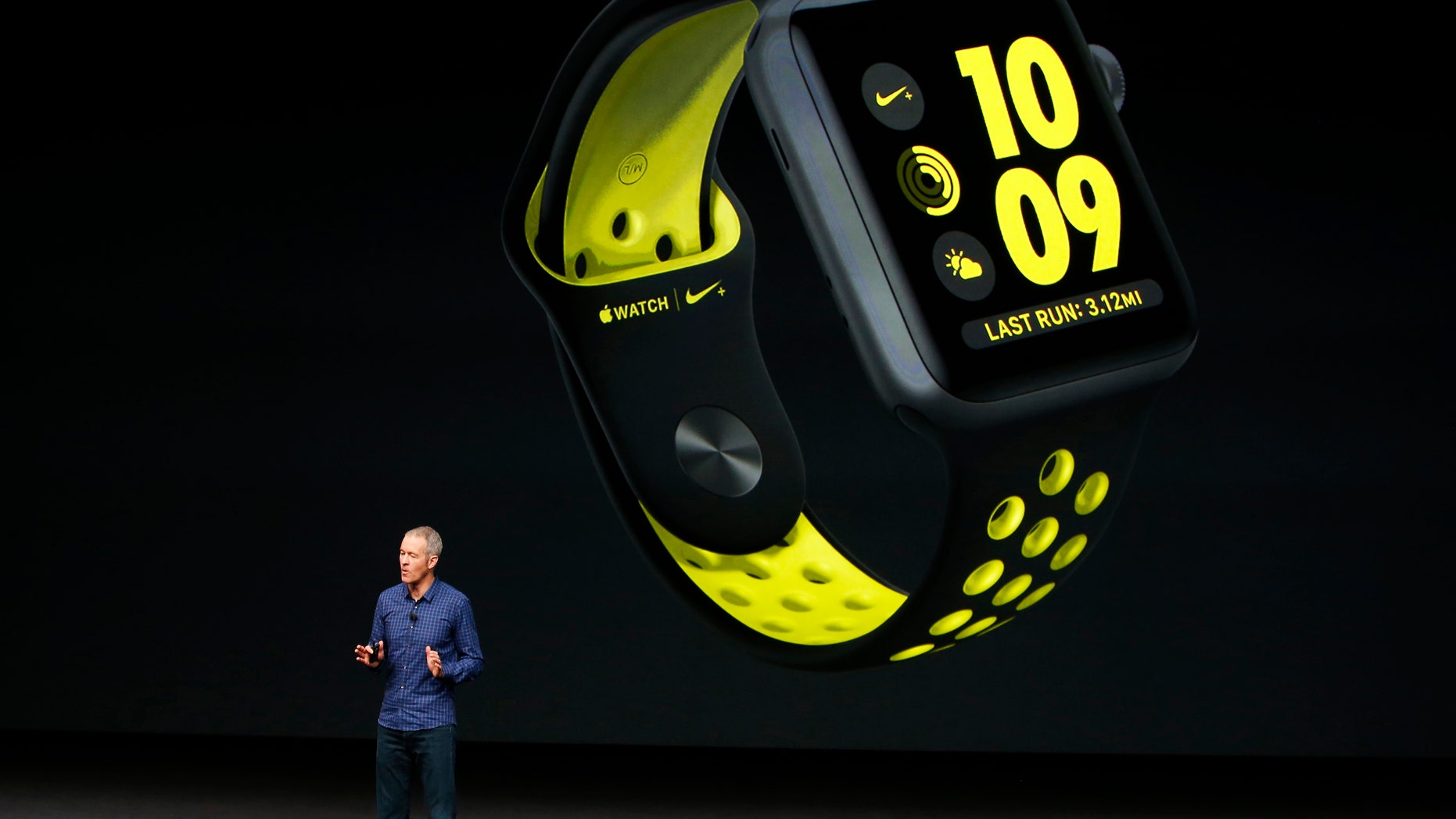 Apple Watch sales jumped over the holidays, evidence that Apple's smartwatches are catching on with consumers. Should you take the dive?
"It was also our best quarter ever for Apple Watch, both units and revenues, with holiday demand so strong that we couldn't make enough," Apple CEO Tim Cook said on Tuesday during the company's first quarter earnings conference call.
A fresh report out Wednesday seems to back this up. Market research firm Strategy Analytics estimated that Apple shipped a "record" 5.2 million smartwatches worldwide in the fourth quarter and snagged 63 percent of the market.
"Demand for Apple's new Watch Series 2 as a holiday-season gift in Western markets was surprisingly strong," said Cliff Raskind, an analyst at Strategy Analytics, in a statement.
And a research note from Morgan Stanley on Monday said that Apple's more aggressive pricing on the Apple Watch Series 1, now starting at $269, has hurt sales of Fitbit's Blaze fitness watch.
High time for a smartwatch?
Despite some lingering doubts after I got the first Apple Watch in the spring of 2015-- which included times that I questioned its utility-- it has now carved out a solid niche among my must-have devices. Last fall, I upgraded to the Series 2 Nike+ edition.
A lot of that newfound enthusiasm is tied to improvements to the Series 2. Some of the standout upgrades include long battery life (typically 2-3 days before a recharge for me), improved responsiveness due to a faster processor, a built-in GPS, serious water-proofing, a brighter screen (especially important for a watch), and its evolution into a sophisticated fitness tracker.
But how useful is it, really?
The real test of any device is when you mistakenly leave it behind. Forget your smartphone and, if you're like most people, you're hurting. That's how I feel now if I leave my Apple Watch behind. It's simply more efficient at doing many essential things than the iPhone. For me, that includes using Apple Pay, checking email, texting, and taking quick phone calls. The iPhone stays in my pocket most of the time now and the watch is my go-to device.
That's a big change, but not the only change. It's now— though it took me a while to fully embrace the fitness features— also an integral part of my daily fitness routines, whether it's tracking aerobic exercises, hiking, or reminding me to stand and move around if I've been sitting too long.
And the Apple Watch has become better at monitoring health, though it's not something I personally use. A lot of that is tied to its built-in heart rate monitoring – and the ability of third-party health apps to tap into that – but there are plenty of other health monitoring apps, such as those for diabetes, asthma, and sleep health.
To sum up, the Apple Watch is not just another redundant device. And it doesn't cost an arm and a leg. The Apple Watch Nike+ edition, for example, is no more than the least-expensive Apple Watch Series 2. Like other Watch 2 models, the Nike+ starts at $369 for the 38mm version and $399 for the 42mm model. The Series 1 Watch starts at $269.