Apple Watch 2 could have a video camera, report says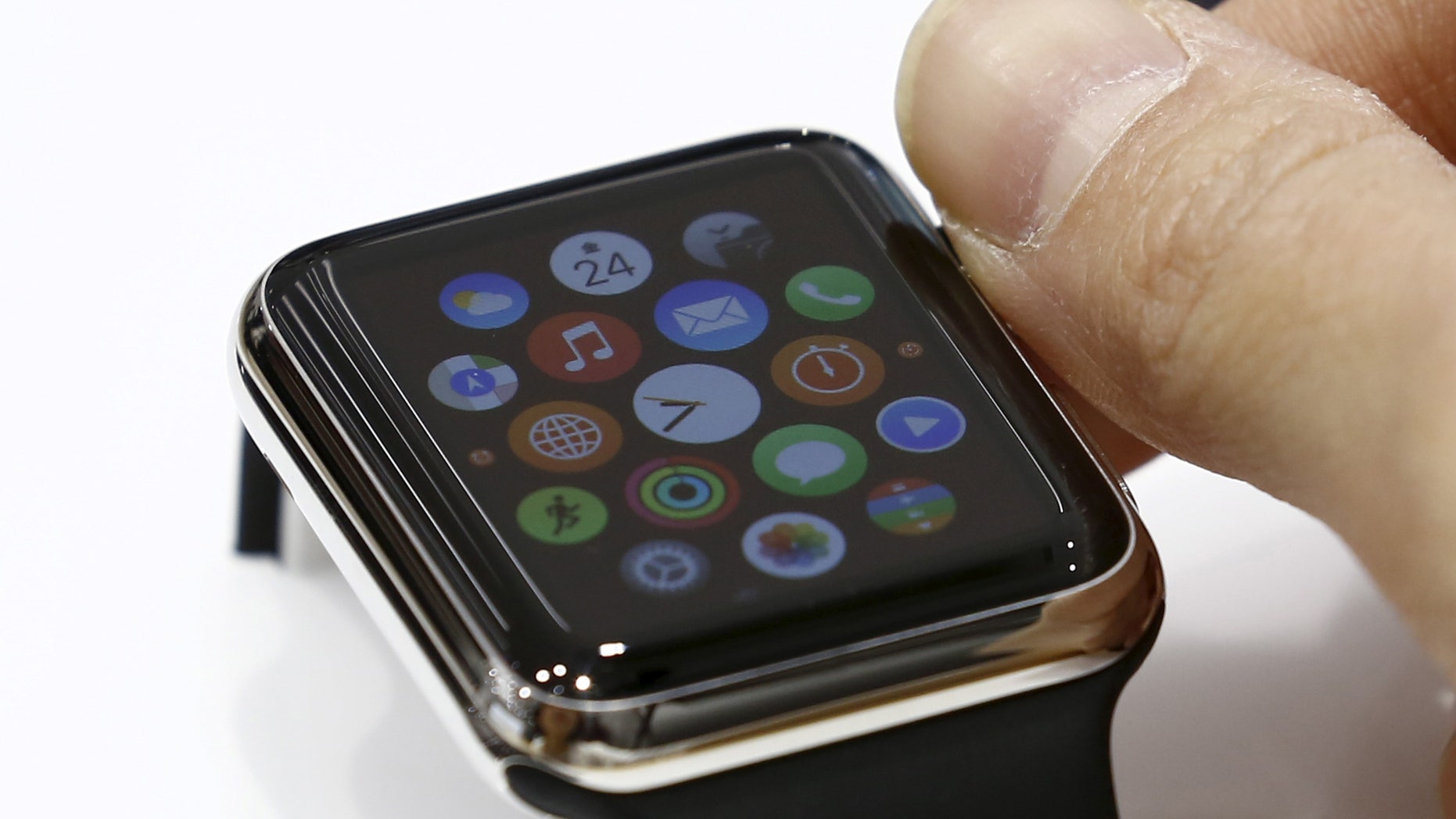 The next version of the Apple Watch may have a video camera, according to tech website 9to5Mac.
Citing "multiple sources familiar with Apple's plans," 9to5Mac's Mark Gurman reports that Apple is planning a video camera and new wireless technology, among other features, for its Apple Watch 2. The device is expected to launch in 2016, it added.
Gurman accurately described Apple's new 12-inch MacBook months before it was announced.
Related: Apple Watch available at Apple Stores – at last
Apple is looking to place the video camera at the top of the bezel – not unlike the placement of the front camera on the iPhone – which should enable FaceTime calls, according to the report.
The new wireless technology, which Gurman says Apple refers to internally as "tether-less," would allow the next-gen watch to be more independent of the iPhone. Currently, key features like fully-functional email and texting aren't possible without the iPhone. But a new "wireless chipset" would let the Watch 2 to handle basic communication without iPhone assistance, the report said, though it did not offer many specifics.
Gurman also touched on battery life, which is limited by the size of the watch. He cited Apple research indicating that most users don't mind charging their phone every night and, on average, have 30 percent to 40 percent of the charge left at the end of the day. This positive feedback has led Apple to focus on other improvements for the next watch, the report said. The upshot: better hardware with largely unchanged battery life – a strategy that Apple has employed on other devices.
The report also said Apple is looking at more watch models, including more models in the $1,000 to $10,000 range. Many consumers today are opting for the less expensive watches. Not just because they're penny-pinching but because they don't want to invest a lot of money in a first-generation device.
As with any speculative report, Gurman urges caution. Apple always tests various prototypes and it's never clear until well along in the development process which features will actually be used in the final product.
The Watch 2 speculation comes in the wake of Apple's announcement of watchOS 2 – the tech giant's second-generation operating system for the watch – at the company's Worldwide Developers Conference earlier this month. Due in the fall timeframe, watchOS 2 will allow more high-performance third-party apps, better communication (such as enhanced email), a more capable Siri (Apple's digital assistant), and more watch faces to choose from, among other improvements.
With the upcoming OS, developers will also be able to build apps that run entirely on the Apple Watch, increasing performance. Developers will also get access to the Taptic Engine, hardware inside the Watch that produces haptic (tactile) feedback, and access to other hardware like the heart rate sensor and microphone.