Apple updates its website with more details on the Apple Watch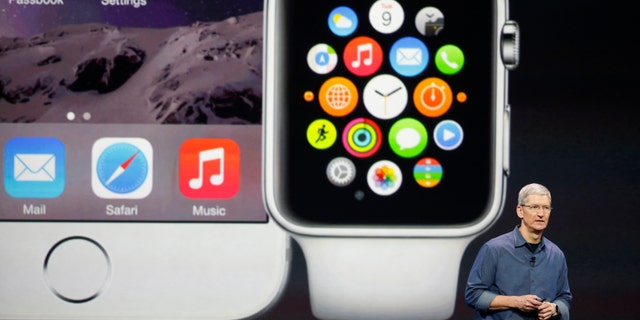 If you're confident that the Apple Watch is going to be the wearable gadget of 2015 then you'll be interested in several new titbits of information that have been revealed this weekend on Apple's official website. Three new areas are now online for Apple enthusiasts to pore over: timekeeping, ways to connect, and health and fitness.
Under Timekeeping, you can browse through the nine different faces that will come supplied with the Apple Watch, from the cartoonish Mickey Mouse to the more abstract Solar. The site also now goes into more detail about the different ways in which these faces can be customized. What's more you can read about 'complications' — small, widget-style badges that can be added to faces, such as stock prices or sunset times.
Related: Apple Watch developer kit reveals tantalizing new details
The Apple Watch communication apps — sending your heartbeat, drawing a doodle, tapping a pattern — have previously been demoed and described, but now there are full-screen animations of each one on the New Ways To Connect page. Voice control, emoji icons and location sharing are also covered in less detail. These are the new functions and features that will be unique to the Apple Watch when it eventually goes on sale, so it's interesting to read more about how they'll work in practice.
Finally, there's the Health And Fitness screen, offering an expanded look at the native health apps that will ship with the Apple Watch. As with the New Ways To Connect page, there are new animations showing off how the move, exercise, and stand monitoring functions work. There are various new images and new graphics to click through too.
No great revelations then, but certainly plenty of interesting nuggets of information for anyone who's interested in picking up an Apple Watch next year. The changes to Apple's site were first noticed and documented over at 9to5Mac.