Apple to unveil new lineup of desktop iMacs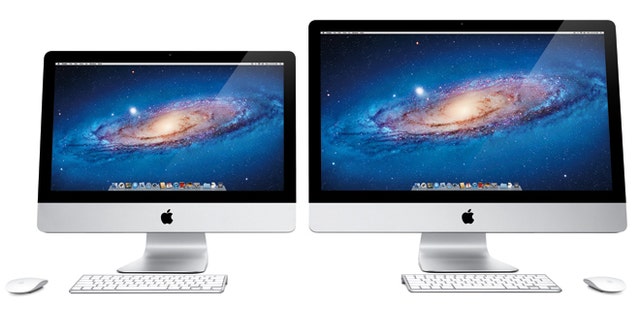 Get ready, because the iMacs are coming.
I've been hoping for an iMac update and it looks like my wish is about to come true! Multiple sources tell me that a new lineup of desktop machines from Apple is imminent.
A quick look around Amazon's website shows dried up supplies for the 27-inch version. The popular MacRumors website looked at Apple store supplies and found dwindling availability as well, although 21-inch iMacs do appear to be widely available.
The big question: Will we see Retina iMacs, that use the high-resolution displays Apple touts as a selling point in its laptops? I haven't heard a peep from people in the know. However ABC News reported in May that the iMac would be getting very, very high resolution displays.
Retina? Perhaps.
But Marco Arment, the creator of Instapaper and a fairly plugged in guy, disagreed about exactly how high their resolution will be.
"I've now heard from multiple sources that while an iMac update is indeed coming this fall, it will not have Retina displays," he wrote in a recent blog posting.
That's a shame, because now that I've spent months with the Retina display MacBook Pro I can't imagine ever shelling out money for a non-Retina computer. When you look at text on that screen you don't want to view text on anything else.
A few things we can count on in the new iMacs are new Ivy Bridge processors, improved graphics chips, USB 3.0, and expanded SSD capacities. Also look for a new slimmer design with Apple finally removing the optical drive from the side.
It is possible that the iMac announcement could happen at the rumored October iPad mini announcement, but I'm not holding my breath for that. Apple has been known to update the desktops without much fanfare.
Amazing to think that desktops are no longer the company's core product! But I still want one.
Clayton Morris is a Fox and Friends host. Follow Clayton's adventures online on Twitter @ClaytonMorris and by reading his daily updates at his blog.