Apple Stores to install safes to secure gold Apple Watches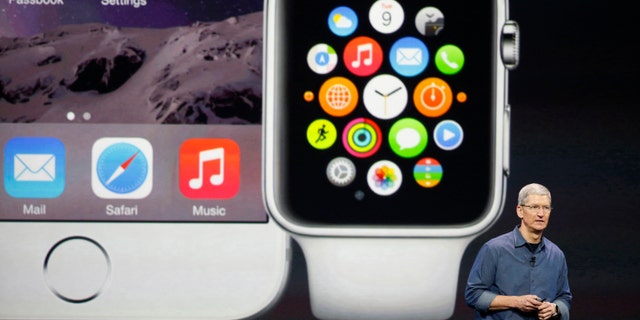 NEWYou can now listen to Fox News articles!
With Apple Watch's launch day edging ever closer, the company is reportedly preparing to make some changes at its global chain of stores in order to accommodate the most expensive version of its new smartwatch.
The tech company is said to be bringing tailor-made safes to its retail locations for the secure overnight storage of its gold Apple Watches, a move that it hopes will help deter nefarious types from considering a late-night shopping expedition of the smash 'n' grab variety.
The specially designed safes will hold demo devices as well as on-sale stock, and come equipped with MagSafe chargers so the demo units can begin each day fully charged, a source told 9to5Mac.
Related: Apple's watch changes everything. Or does it?
The smartwatch model set for the special treatment – the Apple Watch Edition – incorporates a case crafted from 18-karat gold that Apple claims has been specially developed to be up to twice as hard as standard gold. It also features a display protected by polished sapphire crystal.
While it's rare for Apple Stores to get hit by raids, it has been known to happen. With a new and expensive product about to arrive, it could make the stores more of a target, so it's little surprise that the company is reportedly taking special measures to deter criminals.
The exact price of this particular version of Apple's smartwatch is yet to be announced, though considering its premium materials, as well as the fact that the Cupertino company is acting to safeguard units outside of regular trading hours, it's fair to assume that customers who go for the Edition will be laying down several thousand dollars at the least.
Related: New Apple Watch details leak via companion app
Speaking recently during a call with investors following Apple's reporting of record-breaking quarterly earnings, CEO Tim Cook said its wrist-based computer should be arriving in stores in April.
A survey toward the end of last year suggested one in ten people with an iPhone would be "very likely" to buy an Apple Watch over the next 12 months, though it's easy to imagine that figure will increase as the company ramps up its marketing efforts nearer to launch time.