Apple starts production on next-gen iPhone, report says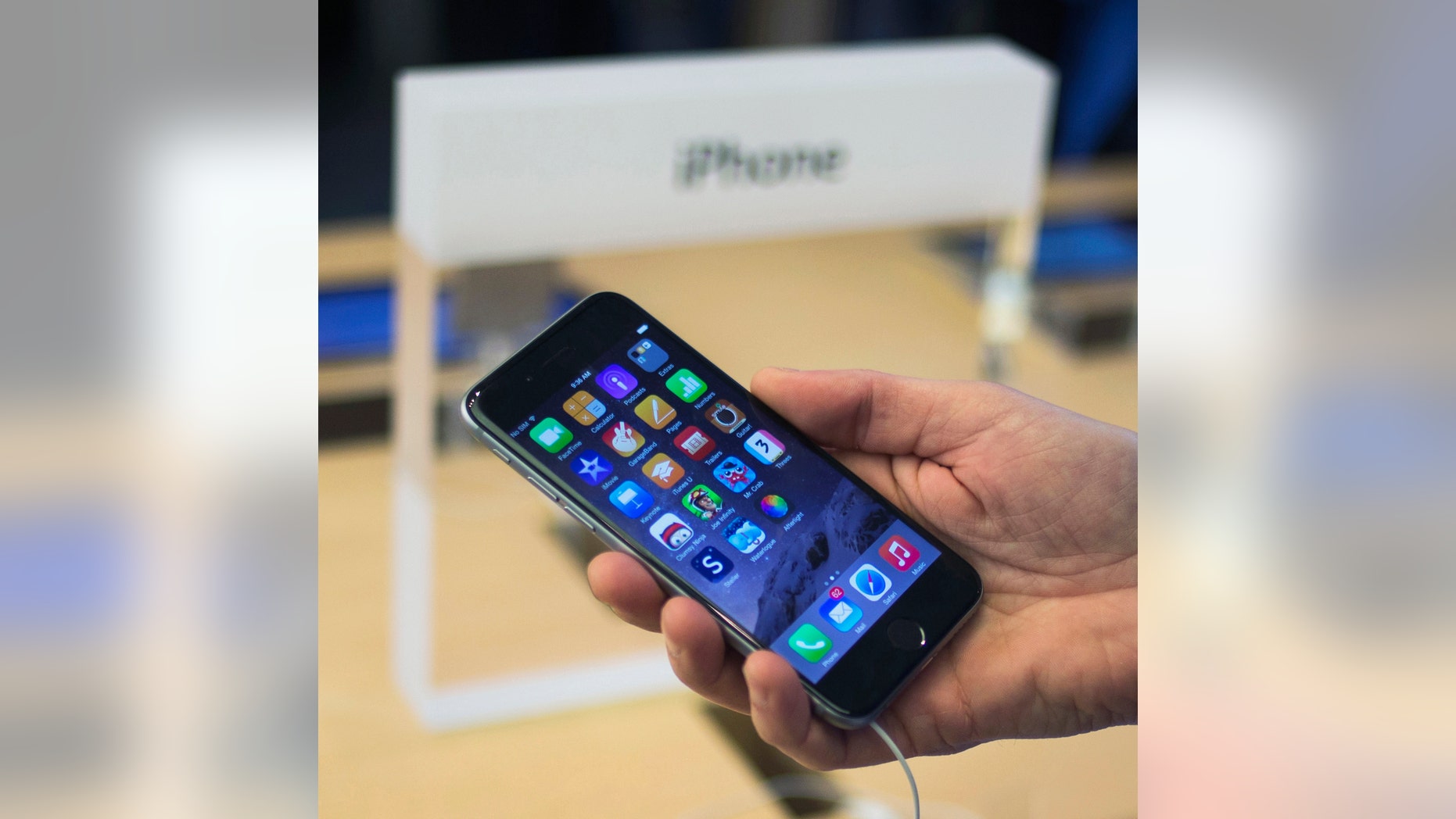 Is the next iPhone nearly upon us? Apple has begun "early production" of the next-generation iPhone with volume production possibly starting next month, according to a report from Bloomberg. Citing people with knowledge of the matter, the report says that the future iPhone will come with a touch technology called Force Touch.
Force Touch -- which senses how hard the screen is tapped -- was first used in the Apple Watch and 12-inch Retina MacBook. For example, with the Watch, pressing firmly on the screen lets you select new watch faces, control a workout, or search an address in Maps. Apple claims Force Touch "is the most significant new sensing capability since Multi‑Touch" – the tap, scroll, pinch, and swipe gestures found on MacBooks.
Though little is known about the rumored phone's name, Apple traditionally releases the "s" versions of the iPhone as interim updates. The iPhone 6 and 6 Plus were announced in September of last year. Apple, for example, followed the iPhone 5 with the 5s.
The 5s introduced a 64-bit chip (a first for an iPhone) and an improved camera, among other upgrades.
It's also possible that Apple calls the next version the iPhone 7, though Bloomberg notes that the new iPhone will have a "similar exterior design" to the current 4.7-inch iPhone 6 and 5.5-inch iPhone 6 Plus.
What other new technologies could Apple introduce with the next-gen iPhone? It's all guesswork but Apple enthusiast blogs mention a better camera, faster processor, and more memory (RAM) as possibilities. The iPhone has one of the best smartphone cameras on the market and Apple has made it a point to improve the camera with every new version of the iPhone. Apple is also likely to increase the amount of RAM in new devices going forward, according to numerous reports. More RAM almost invariably means faster performance. To date, the only Apple iOS device with 2GB of RAM is the iPad Air 2 – all other devices have 1GB or less.
Another often-mentioned possibility is more SIM card options. The iPad Air 2 introduced Apple SIM, which lets consumers choose, with a simple software switch, which carrier they want to use -- or change carriers at any time. Current iPhones must be used with a SIM card provided by the specific carrier.
Apple, Samsung duel for smartphone lead
Apple has been making a strong run at Samsung for global smartphone leadership. During its second-quarter earnings conference call in April, CEO Tim Cook said that Apple sold just over 60 million iPhones in the quarter, beating analyst estimates of about 58 million. Though still well below Samsung in the quarter, which shipped just over 80 million phones, Apple's quarterly shipment numbers had been growing faster than Samsung in several quarters last year.
Samsung, to fend off Apple's gains, is rumored to be readying a challenger to the well-received iPhone 6 Plus. That Samsung phone could possibly have a 5.5-inch screen – like the 6 Plus -- as well as a curved display.
Samsung's Galaxy S series is hardly standing still, though. The consumer device giant continues to make its flagship phones much better, besting Apple in key areas. The Galaxy S6 edge, for example, has an advanced Super AMOLED (2,560x1,440 resolution) display that is curved and wraps around both edges.  Samsung's AMOLED technology has some distinct advantages over Apple's LCD display tech, according to a recent analysis by the DisplayMate website.
The Galaxy S6 also comes with 3GB of RAM and an advanced camera that is similar in performance and picture-taking quality to the camera on the iPhone 6 Plus.
By the fall time frame, we should know whether the next version of the iPhone has the potential to tilt the competitive balance in favor Apple.
Apple has not yet responded to a request for comment on this story from FoxNews.com.