Apple sells record 4 million iPhone 6 in single day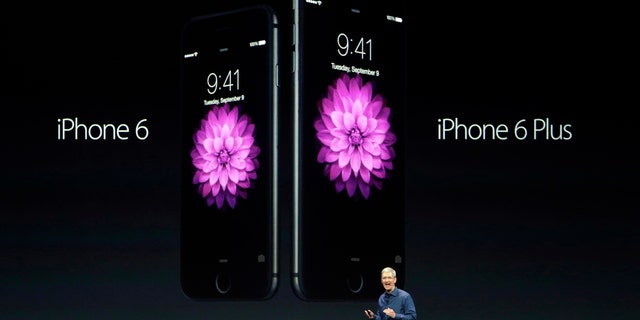 NEWYou can now listen to Fox News articles!
Demand for the iPhone 6 and iPhone 6 was expected to be high, but Apple just smashed its own record with this new flagship duo. According to the company, Apple moved a whopping 4 million units via pre-orders during the first 24 hours.
To put this figure in perspective, Apple sold half as many iPhone 5 devices during the pre-order period -- 2 million units in 24 hours. The company did not offer pre-order sales of the iPhone 5s and 5c last year.
MORE: iPhone 6 vs iPhone 6 Plus - What Should You Buy?
This momentum bodes well for a very successful launch day come Sept. 19 for Apple. Last year the company moved 9 million devices during the launch weekend of the iPhone 5s and 5c. And based on the lukewarm reaction to the colorful 5c, most of those sales likely went to the iPhone 5s.
With the iPhone 6 and iPhone 6 Plus, Apple is releasing two premium flagship phones, though it seems much of the interest is going toward the larger iPhone 6 Plus. This is based on shipping dates for pre-order sales. For instance, AT&T's website listed November as the ship date for the iPhone 6 Plus during the pre-order period, compared to a max of 35 days for the 6.
Between the two devices, the 6 Plus is not just the bigger smartphone but the more advanced. Only the Plus features optical image stabilization for the camera, and only it offers dual-pane mode for various apps. You also get a higher-resolution 1920 x 1080-pixel screen, compared with 1334 x 750 pixels for the iPhone 6.
Of course, Samsung hopes to spoil Apple's launch party by reminding shoppers that its upcoming Galaxy Note 4 has an even sharper display, pen input and Ultra Low Power mode for saving battery life. But at this point it looks like Samsung has a tough challenge ahead.