Apple revamps MacBook Pros with new keyboard tech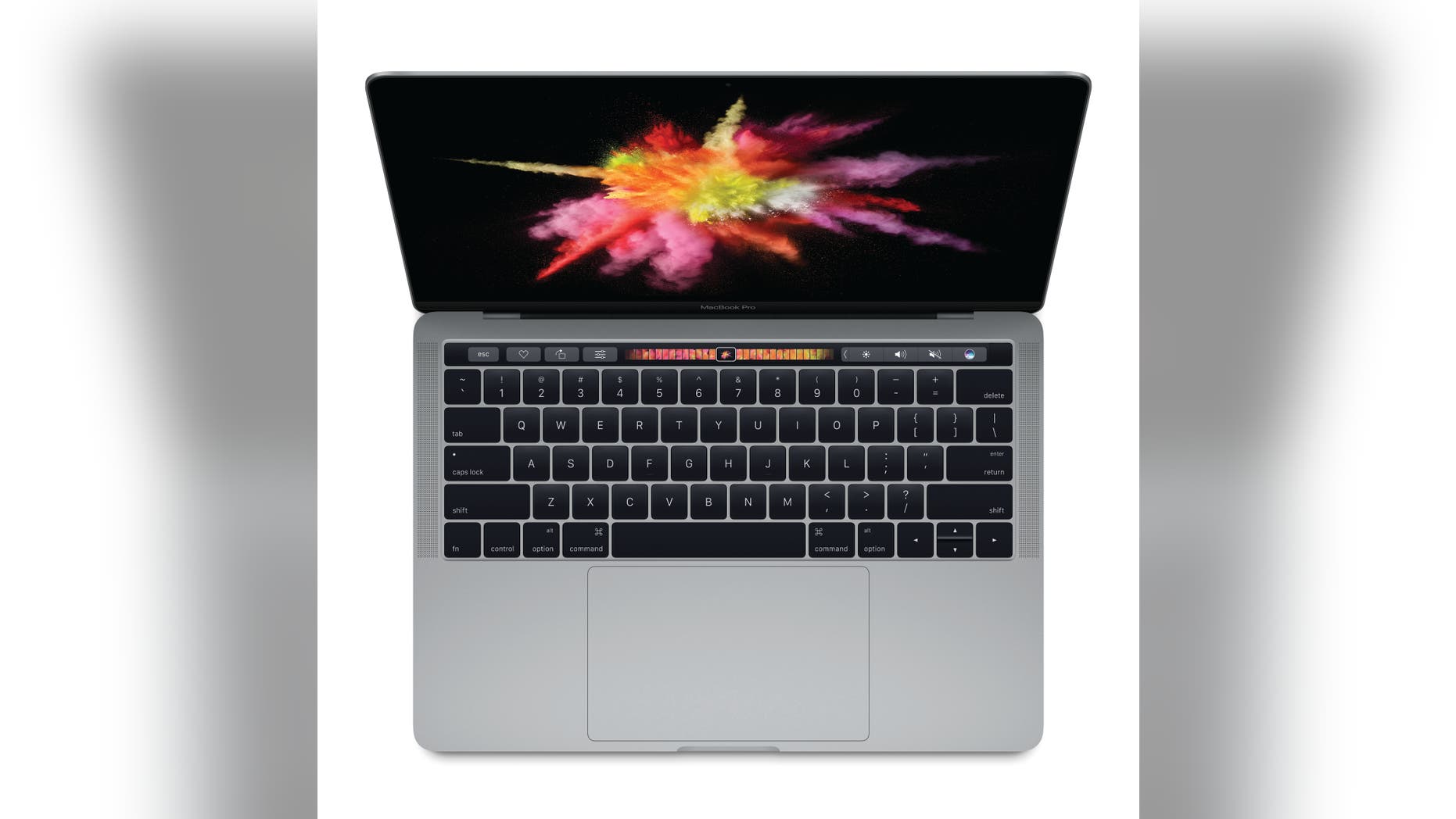 Apple on Thursday announced major updates to its MacBook Pro computer line, unveiling a dynamic new keyboard feature called the Touch Bar that replaces the traditional function keys.
The Touch Bar—the headline feature on the new laptops—changes in response to what's being done on the Mac, offering special keys while in different applications, and options like emojis. The new devices also have Touch ID built into them, meaning users can unlock the machine and make payments with their fingerprints.
"We've been defining and redefining what a notebook is, and what a notebook can do, and today, we're going to do it again," Tim Cook, CEO of Apple, said during an unveiling event in California.
The new MacBook Pros come in two sizes, 13-inch and 15-inch, and are thinner and lighter than the older models they replace, weighing three and four pounds, respectively, and measuring 15mm and 15.5mm thick.
APPLE UNVEILS NEW IPHONES: THE IPHONE 7 AND 7 PLUS
Apple framed its departure from the traditional function keys as a move away from old technology, similar to its move to kill the headphone jack on the iPhone 7. The old function keys date to 1971, according to Apple, and were ripe for disruption in favor of the new, dynamic input system. The Touch Bar becomes different things in different applications, like Mail, Photos, and Photoshop.
The new top-of-the-line MacBooks with the Touch Bar are priced starting at $1,799 and $2,399, and will ship to customers in two to three weeks. The company is also releasing a new 13-inch MacBook Pro that retains the traditional function keys, and is less expensive at $1,499.
The company's entry-level notebook, the MacBook Air, will live on in a 13-inch model only. Sandwiched between the Air and the Pro laptops is the company's 12-inch MacBook, its mid-level device.
GOOGLE'S PIXEL PHONE TAKES ON THE IPHONE 7
"Apple now has the most compelling and coherent lineup of laptops it's had in several years," Jan Dawson, chief analyst at Jackdaw Research, said in a statement. "But Apple's laptops no longer enjoy the kind of big hardware advantage they've had in the past." Dawson highlighted the different approach Apple is taking to using touch as an input method compared to Microsoft.
Cook also announced a new application for the Apple TV, an app poised to act as a kind of hub for TV shows and movies on Apple's television device.
"We simply call it, TV," Cook said.
That app promises a "unified TV experience," according to Apple, meaning that it can serve as a jumping-off-point to find, and start watching, a show that might live in another application, like HBO Now. The new app is free and will also be available for iPhones and iPads. It launches in December.
APPLE WATCH NIKE+ COMING SOON, UPS FITNESS ANTE
"Apple's new TV app seems like yet another incremental step in the direction of a TV service," Dawson said in the statement, adding that: "The TV app provides a unifying interface that overcomes the fragmentation associated with an app model and brings much of the relevant content together."
The Cupertino-based company also announced that Siri can be used to find and view live content on the TV, simply by asking it to play a specific sports game, for example.
Apple did not mention its new AirPods at the event, which are small wireless headphones first revealed at its iPhone event in September. Those futuristic-looking devices have reportedly been delayed.
Follow Rob Verger on Twitter: @robverger