Apple plays catch-up with rivals at WWDC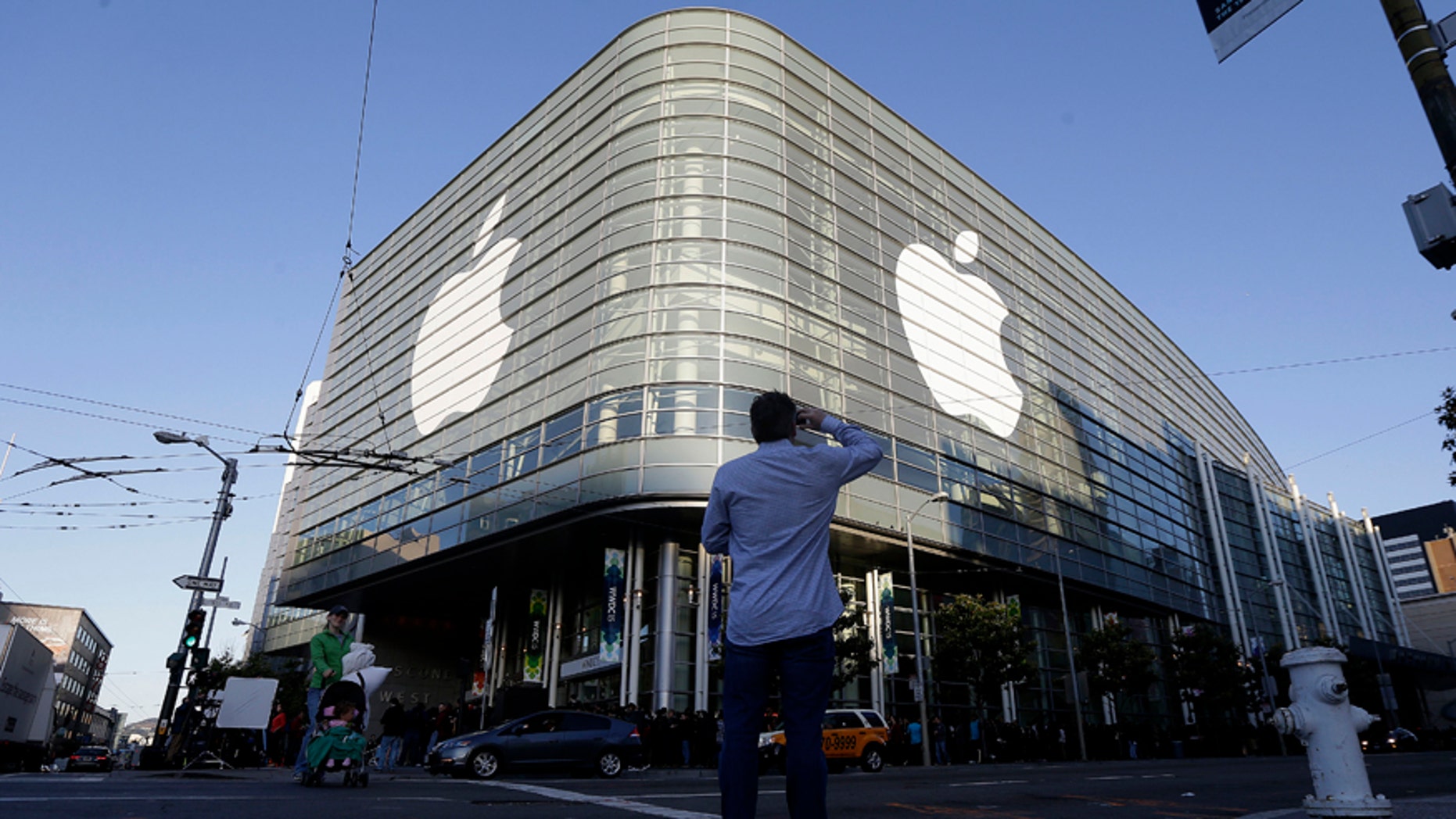 Apple's annual conference for developers was notable for areas where Apple is lagging rather than leading.
The tech giant's Worldwide Developers Conference (WWDC), which kicked off in San Francisco on Monday, demonstrated that Apple is feeling the heat from both Google and Microsoft in some key areas of software development.
Take iOS 9, the operating system for the iPhone and iPad, and updates to Siri that Apple announced on Monday. Apple is enhancing so-called "proactive intelligence," which delivers more contextual data. In other words, it's more aware of what you're interested in, where you are, and who you're talking to. That means more proactively offering news that interests you or more aggressively feeding you data about your location.
That's similar to what Google Now already does. "Apple is competing head on with Google," wrote Ian Fogg, head of mobile analysis at analyst firm IHS Technology, in a research note Monday. And Microsoft's Cortana digital assistant has been doing similar things on Windows Phone.
Then there's the long-awaited multi-tasking, aka windowing, on the iPad with iOS 9 that Apple announced Monday. For example, a split-screen view will be possible, which allows you to work on two apps at the same time, side by side. And another new feature allows you to see video while using other apps. Microsoft has been doing this for years on its Surface tablets. And this has been a big selling point for the Google Android-based Samsung Galaxy Tab Pro (12.2-inch) tablets for more than a year.
Apple also announced improvements to its Maps app. Needless to say, Apple is playing catch-up with the universally-used Google Maps. On Monday, Apple touted the new real time bus and subway tracking information that will be available in Apple Maps.
Last but not least is Apple Music, probably the single biggest announcement at WWDC. But, once again, Apple is trying to catch competing apps like Spotify. Moreover, some observers say that the Apple Music presentation was a confusing mishmash of stuff tossed together to satisfy critics who say Apple is falling behind competitors.
That's not all.  IHS says that Apple Music is more of a business play than a big step up in technology. "The apparent lack of bundling for free with Apple devices indicates Apple is just trying to build a great big digital music business, rather than attempting to differentiate its devices through music," according to IHS's Fogg.
And there was a surprise. "Strikingly, Apple announced the [Apple Music] service will be available on Android devices in the autumn. This will be the first Apple-branded app or service to reach Android and is a strategic shift for Apple in its approach to the main rival smartphone platform," Fogg said.
The Android move is a clear indication that the rival OS is so big that it simply can't be ignored by Apple anymore. The last time Apple did this was when it made iTunes and its Safari browser available on Windows (though Apple has stopped developing new versions of Safari for Windows). Back then, Windows ruled the world: analogous to Android's position now in the global mobile market.
This can also be viewed as following Google, which has been writing apps for other platforms for years.