Apple has employees making 'fake sweat'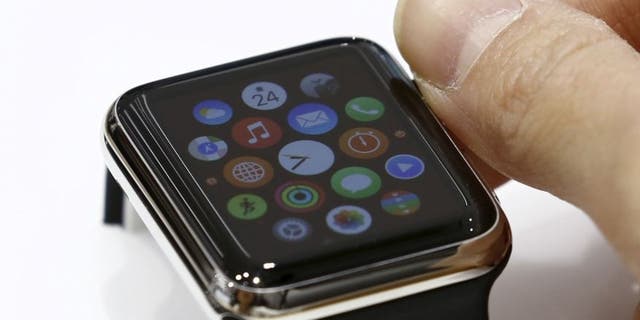 Apple reportedly has employees making fake sweat in an effort to test its wearable devices, such as the Apple Watch.
According to Vice, Apple has a lab technician whose job includes producing half a gallon of fake sweat every day. This is done to see how the various products react to it, testing their longevity and other factors that go into making them.
The revelation came from a broader look at Apple's environmental impact and its responsibilities, with Apple's Vice President of Environment, Policy and Social Initiatives Lisa Jackson.
APPLE IS FINALLY TACKLING THE IPHONE'S BIGGEST PROBLEM
In an effort to make the sweat, it's more than just adding salt to water, with different minerals and amino acids added as well.
There are other companies that make fake sweat for a variety of reasons, including Pickering Test Solutions.
A patent recently filed by Apple shows that an upcoming Apple Watch bands could incorporate solar panels, wireless transmitters and sweat detectors, among other features.
Apple is slated to report fiscal second-quarter earnings on April 27.