Apple has 'big plans' for 2014, CEO Tim Cook says in memo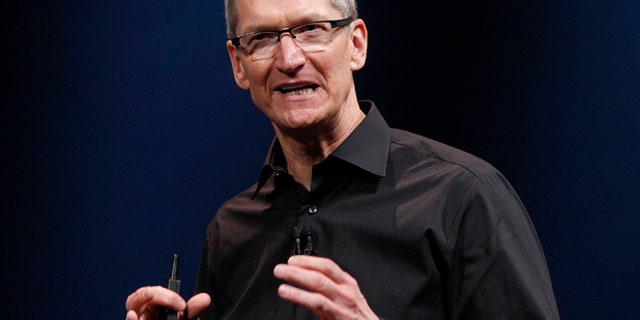 NEWYou can now listen to Fox News articles!
Apple CEO Tim Cook on Sunday sent a holiday email to employees, highlighting the main accomplishments of the company in 2013 -- and hinting at some surprises for next year, 9to5mac reports.
"We have a lot to look forward to in 2014," Cook wrote in the leaked memo, "including some big plans that we think customers are going to love." The top Apple exec did not elaborate on those "big plans," but Apple is rumored to be working on several interesting projects for next year, including bigger iPhone models, a 12.9-inch iPad, a rumored smartwatch (possibly dubbed iWatch) and maybe even that Apple TV set (iTV) that keeps circling back every once in a while.
About existing products, Cook said that Apple "introduced industry-leading products in each of our major categories in 2013, showing the breadth and depth of innovation at Apple." The CEO focused on the new iPhone 5s, iOS 7, the free OS X Mavericks, the iPad Air, Retina iPad mini, the American-made Mac Pro and the 50 billion App Store app downloads.
[pullquote]
Additionally, the exec also mentioned the various charities Apple is part of, reminding employees that the company has raised and donated millions of dollars for many charities, and that the company is the "largest contributor to (PRODUCT)RED." Also important for Cook are Apple's efforts to stand up "for what we believe is right," as the company asked the U.S. Congress "to support workplace protections against discrimination based on sexual orientation and gender identity."
Apple on Sunday announced it has reached a deal with China Mobile to sell the iPhone 5s and iPhone 5c in the region, but it was not mentioned in the memo. The entire holiday message from Tim Cook follows below.