Apple faces $1.6 billion lawsuit over iPad name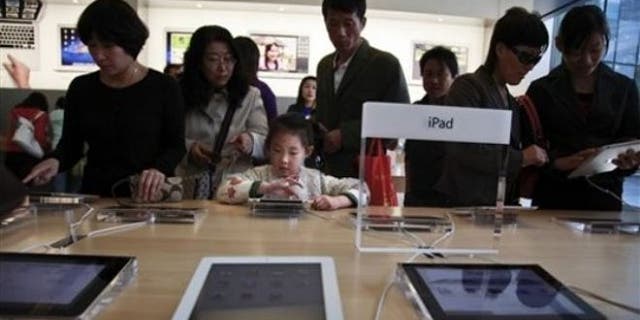 After weathering a legal challenge in China from Apple Inc. over the iPad name, a Chinese affiliate of a Hong Kong company says it is mounting its own court action.
Proview Technology (Shenzhen) said this week that it filed for a temporary restraining order in a Shanghai court to stop the Cupertino, Calif., maker of hot-selling electronics from using the iPad name in mainland China. "We have to admit that Apple's iPad is a great product, and Apple creates great value out of that," said Yang Rongshan, chairman of the Proview arm in the southern Chinese city of Shenzhen, in an interview. "But this is not the reason to support their irregular practice here."
An Apple spokeswoman declined to comment.
The challenge follows one by Apple against Proview, which claims it owns the iPad name in mainland China. In December, a Shenzhen court rejected Apple's challenge. Apple has appealed to a higher court, according to the state-run Xinhua news agency.
Proview Technology (Shenzhen) is part of Proview International Holdings Ltd., a contract manufacturer of liquid-crystal displays and other products that is traded in Hong Kong. It registered the iPad name in 2001 and has said it uses the name on some products. The company is suing Apple for $1.6 billion and an apology.
"We've been negotiating with Apple," Mr. Yang said. "I can't tell you what the status is right now since this is a commercial secret, but so far their attitude is still quite ambiguous."
Xinhua said this week that the Beijing Administration for Industry and Commerce is also exploring a complaint from Proview. It is unclear how the matter will unfold, though the situation isn't new to Apple, which has been both challenger and challenged in a broad number of markets over the years.
Read more about Apple's legal snag in the Wall Street Journal