Apple Event by the Numbers: 400 Million iOS Devices Sold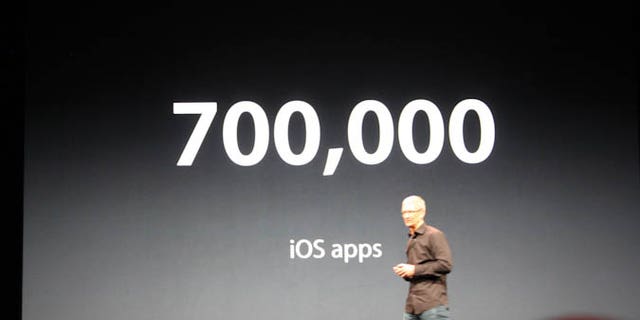 NEWYou can now listen to Fox News articles!
Tim Cook stage at the Apple event and updated the world on the company's progress. As you might imagine, the news was pretty positive. Cook was especially enthusiastic about iPad sales, wondering allowed what the competition is doing. Chew on these numbers.