Apple Could Sell 11 Million iPads This Year, Analysts Say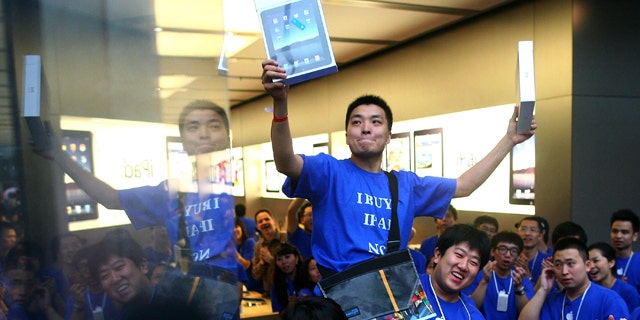 The fastest selling electronics device ever is gaining momentum.
The boom in laptop computer sales is losing some steam, analysts report, and not only because of a still-sluggish economy. Some shoppers are spending their money on Apple's iPad tablet rather than the low-priced laptops that have fueled sales in recent years.
One is Vanessa Cole, a 31-year-old sales representative in Detroit, whose husband bought her an iPad as a gift in April. She had considered getting a low-priced laptop but said she prefers the iPad "for the bigger screen and apps" -- even though the tablet cost more at $499.
Analysts expect Apple to sell 11 million to 12 million iPads this year, more than double many initial estimates, and to reach 20 million next year. Samsung, Dell and other companies are racing to introduce their own tablets.
The tablet frenzy contrasts with some indicators for laptops. NPD Group estimates that laptop unit sales in U.S. retail channels rose 12.3% in the first eight months of the year -- well below the 30% growth of the year-earlier-period -- and were down 1% in July and August, the peak of the important back-to-school shopping season.
Big computer chip supplier AMD recently warned of weak consumer demand and lowered its revenue forecasts for the third quarter.
Market researcher Gartner has trimmed its global forecasts for laptop shipments, but still expects a 26% increase to 214 million units this year. The firm says the average selling price of portable PCs has fallen 6% to $668 from $710 a year ago.
"Laptops are not the blazing growth category they were five years ago, but they're not going away either," Staples Chief Executive Ronald Sargent said in an interview. "For business use, you are still going to need a laptop."
Read more on this story at the Wall Street Journal.