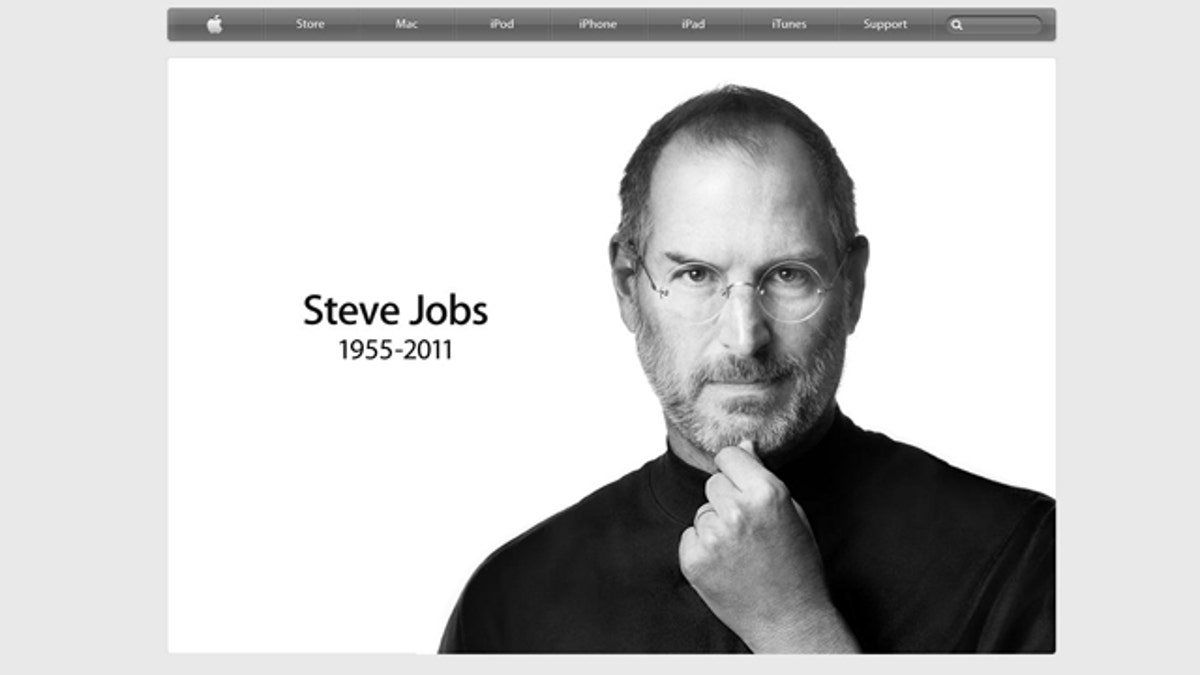 Steve Jobs -- the Apple founder and former CEO who invented and masterfully marketed ever-sleeker gadgets that transformed everyday technology -- passed away at age 56, surrounded by his family.
"We are deeply saddened to announce that Steve Jobs passed away today," the company said in a brief statement.
To announce the sad news, the website for the company he created offered up a simple, honest, earnest tribute that evoked the products Jobs was famous for: A black and white image of Jobs in his signature turtleneck, and as few words as possible: "Steve Jobs: 1955-2011."
Clicking the image yields a simple tribute to the man who transformed computing, taking on the "big iron" mainframe era that had dominated computers and helping personalize it -- the man who made computers fun, personal, useful, and in Jobs own signature phrase, "insanely great."
"Apple has lost a visionary and creative genius, and the world has lost an amazing human being. Those of us who have been fortunate enough to know and work with Steve have lost a dear friend and an inspiring mentor. Steve leaves behind a company that only he could have built and his spirit will forever be the foundation of Apple."
The Jobs family issued a statement late Wednesday night acknowledging the death of Jobs.
"In his public life, Steve was known as a visionary; in his private life, he cherished his family. We are thankful to the many people who have shared their wishes and prayers during the last year of Steve's illness; a website will be provided for those who wish to offer tributes and memories."
"We are grateful for the support and kindness of those who share our feelings for Steve. We know many of you will mourn with us, and we ask that you respect our privacy during our time of grief."