Apple CEO Tim Cook: Why we removed VPN apps in China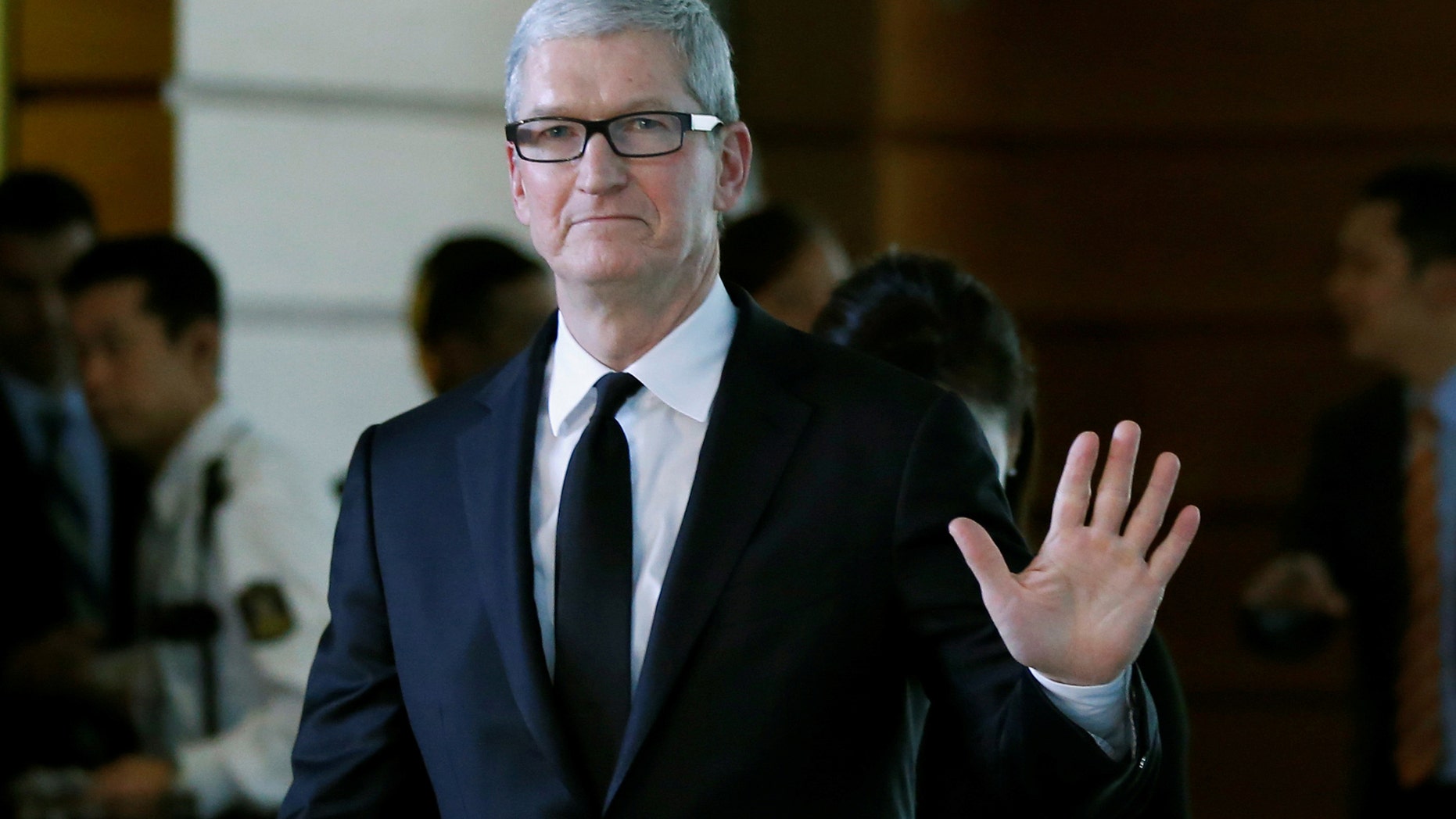 Apple CEO Tim Cook has defended the tech giant's controversial move to remove some virtual private network (VPN) apps from its China App Store, saying that Apple is complying with the country's laws.
"The central government in China back in 2015 started tightening the regulations associated with VPN apps, and we have a number of those on our store," Cook said on the company's fiscal third-quarter conference call Tuesday. "Essentially, as a requirement for someone to operate a VPN, they have to have a license from the government there. Earlier this year, they began a renewed effort to enforce that policy, and we were required by the government to remove some of the VPN apps from the App Store that don't meet these new regulations."
Over the weekend, Apple removed several VPN apps from the Chinese App Store, causing significant amounts of blowback from privacy experts as well as VPN operators.
APPLE KOWTOWS TO CHINA, PULLS SOME VPN APPS FROM CHINESE APP STORE
VPNs allow Chinese internet users to bypass the so-called "Great Firewall of China", circumventing the restrictions the country places on foreign websites, as well as hiding internet browsing activity from internet service providers. Websites such as YouTube, Twitter and Facebook are all blocked in China.
Despite cries that Apple was working in conjunction with the Chinese government and not the U.S. government, following last year's San Bernadino attacks, Cook said that's simply not the case.
"In the case of the U.S., the law in the U.S. supported us, which was very clear," Cook added. "In the case of China, the law is also very clear there. And like we would if the U.S. changed the law here, we'd have to abide by them in both cases, that doesn't mean that we don't state our point of view in the appropriate way."
Some saw Apple's removal of the VPN apps as a way to appease the Chinese government, a market Apple relies heavily on for sales of its devices.
In its fiscal third-quarter, Apple said revenue from Greater China was $8 billion, down 25 percent from the prior quarter and 10 percent from a year ago.
FBI BREAKS INTO SAN BERNADINO GUNMAN'S IPHONE WITHOUT APPLE'S HELP, ENDING COURT CASE
Cook added Apple is hopeful that the restrictions are loosened over time, "because innovation really requires freedom to collaborate and communicate, and I know that that is a major focus there."
Following the results, Apple shares soared, up more than 7 percent, making the company worth more than $800 billion at the start of Wednesday trading.