Apple CEO: It's 'bunk' tech giants need your data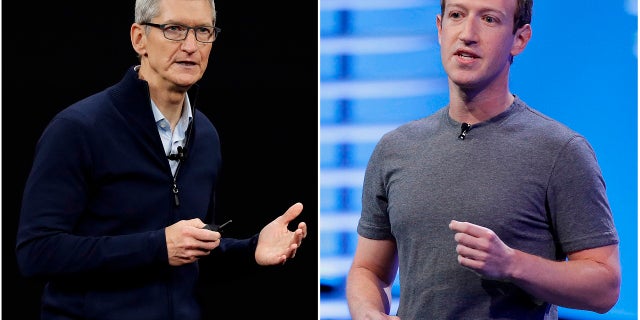 Tim Cook has a four-letter word for Silicon Valley's relentless thirst for customer data: " bunk."
In an interview that aired late Tuesday, Apple's chief executive blasted tech giants like Google and Facebook who have insisted that collecting user data is necessary to deliver useful products.
"It's a bunch of bunk," told HBO's Vice News Tonight.
"The narrative that some companies will try to get you to believe is: 'I've got to take all of your data to make my service better,'" Cook said. "Well, don't believe them."
Though he didn't name names, the Apple CEO was clearly calling out Facebook. Over the weekend, Mark Zuckerberg's social network revealed that it was the victim of a breach that allowed hackers full access the profiles of at least 50 million users, with another 40 million potentially affected.
Cook noted that Apple's policy is to "collect as little data as possible" because privacy is "one of the most important issues" of the century.
Cook took his first swing at Facebook in March during the height of the Cambridge Analytica scandal, which saw the social network leak the private information of 87 million users.
At the time, Cook said Apple would never be caught in a similar situation because it views user privacy as a "human right" and a "civil liberty."
He said that Apple could make "a ton" of money if it viewed its customers as products, but that it "elected not to do that."
Mark Zuckerberg hit back days later, claiming that, unlike Apple, Facebook's free, ad-driven networks aren't "just serving rich people."
This story originally appeared in the New York Post.