App can help you conquer the classics in 20 minutes a day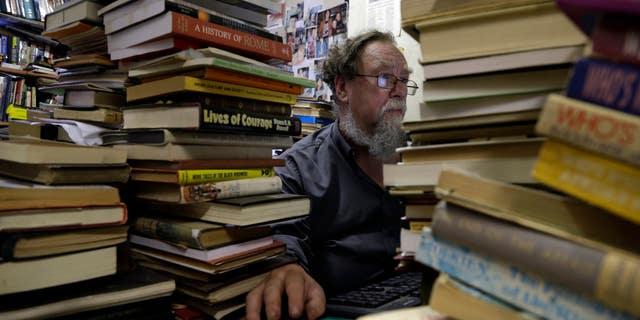 As daunting as it may seem, you can read Crime and Punishment—20 minutes at a time. Serial Reader is a free iOS app that breaks down dozens of the classics into manageable chunks that are sent to your iPhone or iPad each day at a time you choose, Chris Taylor reports at Mashable.
At that rate, the aforementioned Dostoyevsky tome will take you 79 days to read. Mary Shelley's Frankenstein comes in at 28 days. And you could finish The Star Lord by Boyd Ellanby in just 10.
"This just might be the reading mode of the future," Taylor writes. Good e-Reader points out that serialized fiction first became popular in the newspapers of Victorian England.
And after decades on the decline, it "is now making a rebound thanks to the iPhone." Even publisher Simon & Schuster is getting in on the action with an app called Crave, which charges a fee, as do apps Pigeonhole and Rooster.
What makes Serial Reader different is that it's free, according to the Washington Post. "Users should know that the key word here is 'classics,'" Hayley Tsukayama writes.
"You're not going to find modern bestsellers." And if you're the type of reader who likes to skip ahead, she notes, Serial Reader can be frustrating.
However, it's an "elegant solution" to the problem of finding time to read. Taylor says he found the 20-minute reading time to be an overestimate—it took him, "not a particularly fast reader," about 15 minutes to complete a day's reading.
Also, he notes, you can download an entire text if you choose. (Not into reading? This app will give you the "most intense game of solitaire" you've ever played.)
This article originally appeared on Newser: Conquer the Classics in 20 Minutes a Day
More From Newser