Anonymous retaliates for LulzSec arrests, hacks Panda Security website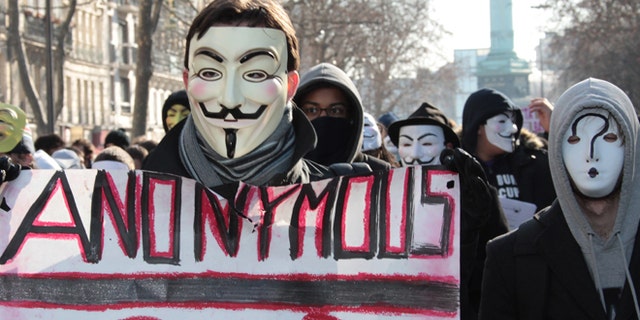 Spanish security firm Panda Labs found its website hacked by a spinoff of notorious hacker group Anonymous -- a clear retaliation against the sweeping arrests and indictments of the LulzSec group, first reported on FoxNews.com.
The names and e-mail addresses of Panda Security employees were posted on the website late Tuesday, along with a video detailing some of the hacking highlights of LulzSec, PC World reported, and a rant ultimately stating the group planned to continue its exploits.
"Yeah, yeah, we know … Sabu snitched on us," the note reads, a reference to LulzSec leader Hector Xavier Monsegur, who FoxNews.com exclusively reported to have been collaborating with Federal officials for months in order to bring down the other members of the hacker collective.
Panda Security's website is back online, but the message is clear: The hacker group that calls itself "Antisec" plans to stand strong despite the arrests.
"To FBI and other s###s, come at us bros, we are waiting for you," the message reads.
The security firm told Computerworld that the hacked webserver was hosted outside of the company's network, and was used only for marketing campaigns and to host company blogs.
"The attack did not breach Panda Security's internal network and neither source code, update servers nor customer data was accessed. The only information accessed was related to marketing campaigns ... including supposed credentials for employees that have not been working at Panda for over five years," a spokeswoman said.
According to PC World, Luis Corrons, technical director for the security company's lab, was singled out by the hackers for praising the arrests in a blog post on Tuesday. The AntiSec hackers have previously accused Panda Security of aiding law enforcement.
Corrons wrote that Panda has not helped law enforcement find Lulzsec members in a note on Twitter -- though he would have liked to have helped.
"I would have loved to be involved in that."
He also wrote that "We have our team taking a look into the defacement right now."