'Anonymous' Hackers Reportedly Target Orlando Websites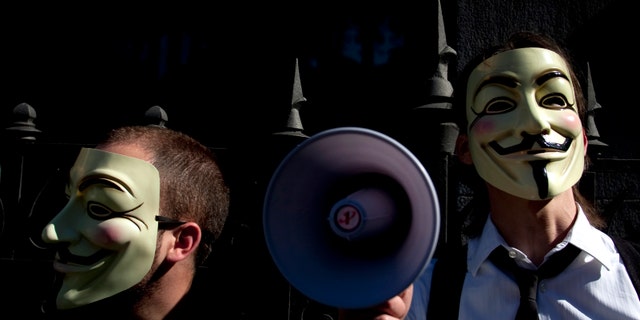 NEWYou can now listen to Fox News articles!
A rogue group of computer hackers has reportedly made good on its threat to shut down Orlando-area websites.
The group, Anonymous, successfully attacked tourist site orlandofloridaguide.com, which was inaccessible early Tuesday, MyFoxTampaBay.com reports. The site was accessible again on Wednesday.
On Monday, the group said it was upset that the head of a group known as Food Not Bombs was arrested in Orlando. That group had been feeding large numbers of homeless people in an Orlando park in defiance of an ordinance requiring permits to feed groups in downtown parks.
In retaliation, the hackers said they would take down several websites and would not stop until the activist is released.
"Every day we will launch a new … attack on a different target," the group said in a statement.
Tuesday's incident follows attacks on the websites for the Orlando Chamber of Commerce and Universal Studios last week, according to the Orlando Sentinel. Anonymous is also credited with shutting down Mastercard and Visa in support of Wikileaks.
Inquiries with the Florida Department of Law Enforcement and the Orlando Mayor's office were not immediately returned, MyFoxTampaBay.com reports.