Angry Birds meets Mario Kart – will it work?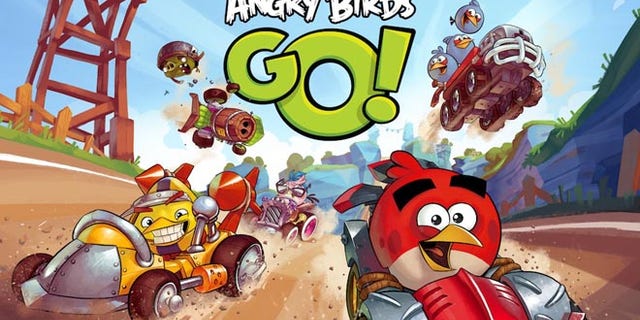 The groundbreaking, craze-inducing game franchise based on flinging disgruntled birds at stoic pigs is back – and this time it's got wheels.
In 2009 Finnish developer Rovio released a tiny title for iOS called "Angry Birds." The cheap and cheerful title was based on the mechanic of hurling aggravated fowl toward a series of pigs in flimsy buildings.
The title was simple yet fiercely addictive and could be played in small bursts -- ideal for a mobile game. It subsequently became one of the biggest gaming franchises in history, marking a revolution in mobile gaming by making developers sit up and take the platform seriously.
"Angry Birds" is now a multi-million dollar franchise, generating toys, multiple sequels and even its own theme park in Finland, with another set to open in 2014 in Malaysia. In 2016 we can also expect to see an "Angry Birds" 3D feature movie.
One of the keys to the grumpy red feathery fellow who acts as the series' mascot (known as Red Bird) and his colleagues has been originality. Each game brings something new to the table. "Angry Birds Star Wars" brought a whole host of new features to the point it felt like an entirely new game, while "Bad Piggies" put the player in the trotters of the former bad guys – the pigs – in their quest to build machines to steal the eggs from their feathered rivals.
On December 11, "Angry Birds Go!" will be released – and this time round, the new title will be a Kart-based racing game.
Such a move may induce skepticism among gamers, for when a franchise moves across genres, the results can be disastrous. However, initial signs from the newly released gameplay trailer look promising.
The game trailer shows a cross between the Angry Birds characters and much loved Nintendo franchise "Mario Kart," borrowing heavily from its use of power ups and weapons. Graphics looks colorful, while the gameplay seems to retain the "Angry Birds" character that fans know and love.
The game will be free-to-play. Other Angry Bird titles have been a minimal fee such as 99¢ or $1.99, but with few, if any in game charges. As the game goes "freemium," it remains to be seen whether the model will be used correctly, or it will be subject to the difficulties that make freemium titles so hated by many hardcore gamers.
Also, racing games are traditionally difficult to control on mobile platforms – it will be interesting to see if Rovio manage to come up with a control scheme that encourages, not frustrates gamers.
However, initial impressions seem favorable, with strong graphics, multiple environments, as well as Rovio's history of success wherever it as dabbled.
Whether "Go" will get a green light from gamers like past iterations will remain to be seen on its release date. Be sure to check out FoxNews.com for a review of the game closer to its release.
"Angry Birds Go!" will be released for iOS, Android, Windows Phone 8 and BlackBerry 10 on December 11.