Amnesty International says Apple, Microsoft benefit from child labor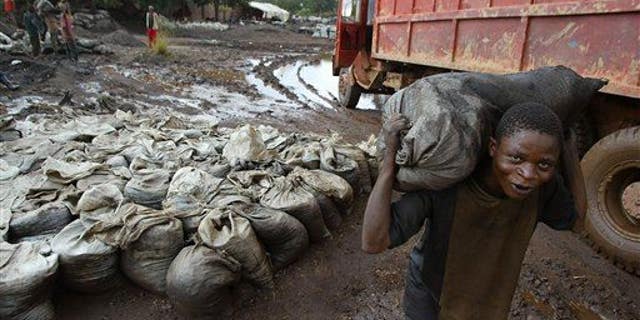 Kids in the Democratic Republic of Congo risk their lives to supply the batteries used in your smartphone and other gadgets, according to a new Amnesty International report.
Amnesty and NGO Afrewatch note children as young as 7 mine cobalt for lithium batteries found in products made by Apple, Microsoft, Sony, Samsung, and other major brands.
Amnesty says it interviewed 70 adults and 17 children who spoke of working 12 hours a day in life-threatening conditions, reports the Verge. They said they wore no masks or gloves to protect against harmful chemicals and dust, experienced major health problems, faced physical abuse, and were extorted by state officials—all for $1 or $2 per day, per the Guardian.
"I would spend 24 hours down in the tunnels," said a 14-year-old, per the BBC. "I had to relieve myself down in the tunnels." The report notes at least 80 miners died in mines in southern DRC between September 2014 and December 2015; a 2014 UNICEF report found 40,000 children working in southern mines.
The Amnesty report accuses Congo Dongfang Mining—one of the largest mineral processors in the country, and a subsidiary of China's Huayou Cobalt—of receiving cobalt mined using child labor, then passing it along the supply chain.
However, Huayou Cobalt says it "has not been aware that any of our legitimate suppliers has hired child labor in their mining sites or operated in unsafe working conditions." Amnesty notes more than half the world's cobalt supply comes from the DRC, and 16 brands named as customers couldn't verify the source of their cobalt, or as Gizmodo puts it, "[failed] to perform the basic checks" to ensure child labor isn't involved.
Apple says it's investigating, noting "underage labor is not tolerated in our supply chain."
This article originally appeared on Newser: Report: Apple, Microsoft Use Cobalt Mined by Kids
More From Newser