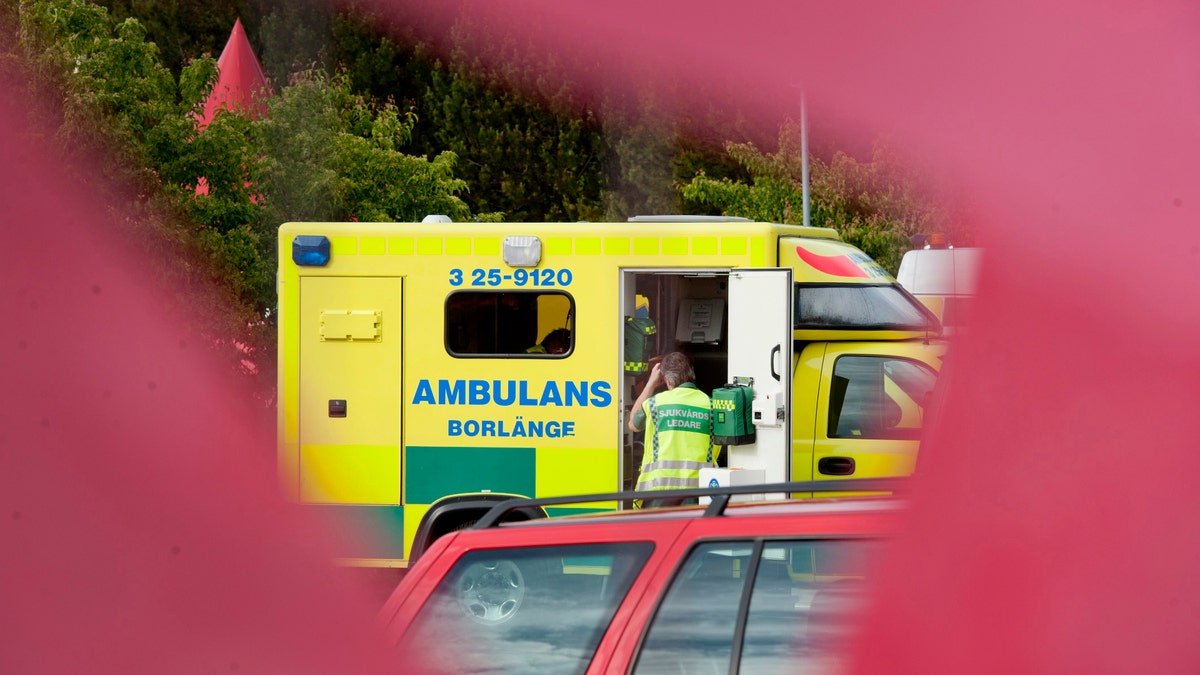 The Swedish government wants to make it impossible to be caught off guard by a speeding ambulance. Sure, their sirens are loud -- but soon they'll be able to take over your car's radio.
Swedish students at the KTH Royal Institute of Technology in Stockholm have developed a way for emergency vehicles to transit radio signals to warn other vehicles of an approaching truck. It's called the EVAM System, according to Phys.org, and it's designed to send a signal over a specific FM radio band that'll interrupt music or radio and display a test message over the system's tuner display -- so long as the car is equipped with a Radio Data System (RDS).
The number of crashes caused by muted sirens is on the rise, Florian Curinga, one of the students working on the project, said. That's because of improved sound insulation in cars. "Often drivers only have a few seconds to react and give way to emergency vehicles," Mikael Erneberg, another student involved in the project, added. "The optimal warning time is at least 10 to 15 seconds."
Emergency vehicles in Stockholm will begin testing the system this year. The EVAM System can also predict how far in advance the message needs to be broadcast, depending on traffic speed, according to Phys.org. It may also be helpful in warning drivers about upcoming accidents, the students added.
"It fulfills three functions: improving accessibility for first responders, improving road safety, and [making] the working environment in transport better for vulnerable professions," Curinga added.
EVAM will work on two-thirds of all vehicles on the road, Curinga said. All drivers need to do is have their radio systems turned on. If a message is broadcast then, they'll see it -- and hear it -- from the tuner.
Curinga and Erneberg have founded a startup called H&E Solutions to market the product for a wider release.