Amazon's latest delivery idea: taxis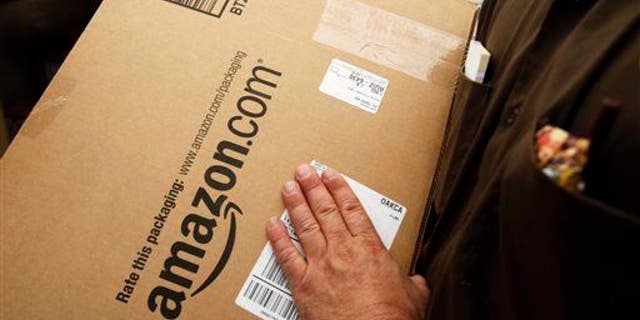 Amazon is so determined to get your order to you quickly, it wants to use drones—but it's also considering a decidedly more old-fashioned delivery method: taxis.
In San Francisco and LA, the company recently tested using cabs as delivery vehicles, sources tell the Wall Street Journal. Amazon partnered with Flywheel, a mobile app used to hail cabs; the taxis were summoned to small distribution centers and loaded up with packages to be delivered within one hour, generally in the early morning, when drivers were less likely to have other fares (or to be noticed delivering packages).
Amazon paid about $5 per package, and the cabs carried as many as 10 at a time, all to the same ZIP code, the sources say, adding that the effort could be broadened eventually.
The move is just the latest attempt by Amazon to stay on top of the delivery game: The company has also tested using its own delivery service and partnering with USPS for Sunday deliveries, among other things.
Not only does Amazon want to compete with physical stores—another recent experiment involved partnering with USPS to deliver groceries—it also wants to come up with alternatives to FedEx and UPS after last year's Christmas shipping delay debacle, the Journal notes, and it likely wants to find ways to keep rising shipping costs down.
One analyst says the company might be coming up with a "same-day delivery algorithm" that would be able to determine, in the moment, the fastest and cheapest of Amazon's many available delivery services.
As Alissa Walker notes on Gizmodo, "Taxis sound low-tech but logistically they make sense. They're more direct than UPS or FedEx, and much cheaper than courier services." Adds Devindra Hardawar on Engadget, "Amazon will need as many methods as possible to make the dream of one-hour deliveries a reality." (Another Amazon idea: shipping items before they're even ordered.)
This article originally appeared on Newser: Amazon's New Delivery Tool: Taxis?
More From Newser