Amazon adds intercom feature to Alexa and Echo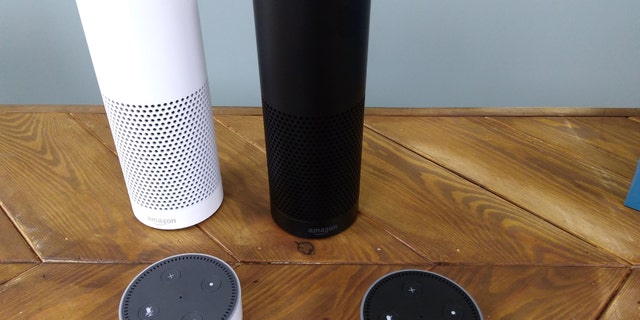 Amazon's approach to smart speaker world domination is two-fold: keep adding new models to the Echo line and keep adding new functionality to Alexa. This week we're getting both a new Echo model and new Alexa functionality.
Tomorrow, the Echo Show launches for $230. It's the first Echo-branded device to include a touchscreen, meaning it opens up the ability to watch videos, look at images, or do home-specific things like review security camera footage.
According to GeekWire, the new functionality Echo owners are getting this week is an intercom feature. Once enabled, it allows you to assign a name to each Echo you own and then activate the speaker on any of them remotely with a voice command. For example, if you are in the kitchen and you want to chat with someone in the living room, you could simply say "Alexa call the living room." A link is established between the two Echo devices and an intercom chat can happen.
Amazon is slowly rolling out the intercom feature over the next few days starting with the Alexa app. That means you can intercom with an Echo device using the Alexa app on iOS or Android devices, which therefore allows an intercom link to be established when you aren't at home.
Intercom is a feature that's quietly going to become popular I imagine. It's quicker than calling someone and more convenient than sending a text. However, the recipient may not enjoy suddenly hearing a voice talking to them from the Echo.
This article originally appeared on PCMag.com.